This is the section that controls all aspects of your forums and how you can use them
Once you have set these the way you wish to work - the main section you will use is the Private Message Forum. If you do not want to use private messages - personal confidential internal mail between individual members - then make sure all settings related to private mail are switched off.
To access the User Control Panel

1. Login
2. Click the FORUMS on the header
3. Click the words User Control Panel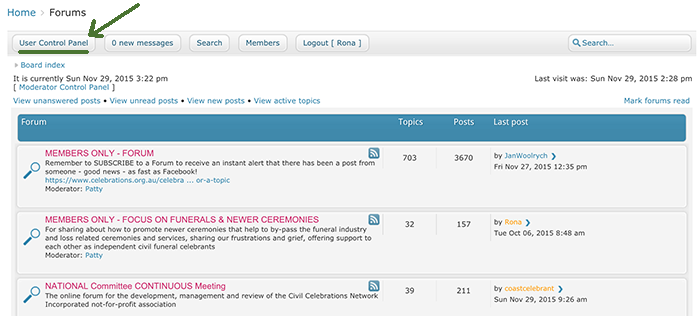 Here under User Control Panel you will find from a drop-down arrow v - next to Overview with 6 tabs that control different aspects of how the forums work for you.
Under each of these six tabs there are several sub-sections
This Forums section has a category to show you what each section of the User Control Panel does, and TCN's suggestions