NOTE:

1. This is a Draft ONLY - however the wording has been specifically chosen to ensure this covers the brochures use by ALL marriage celebrants, whether religious or non-religious, whether State or Commonwealth appointed.

2. It is planned that this document be available in triplicate so that
The original will be given to

the couple

as a record of their agreement to the Definition of Marriage as applies in Australia.
One copy to the

BDM

to verify this information was given
One copy to be kept by

the celebrant

to verify Relationship Education and Complaints Information has been provided.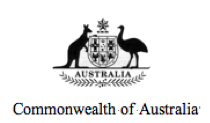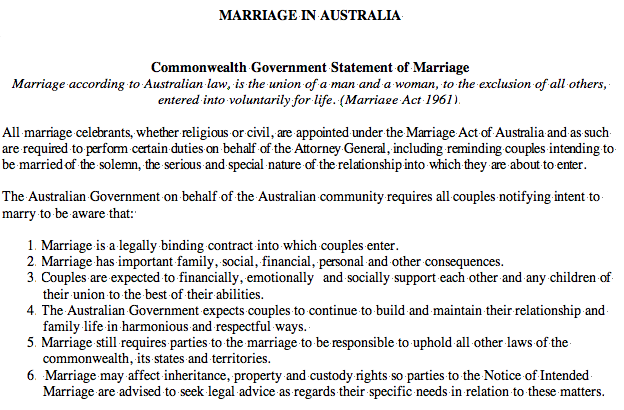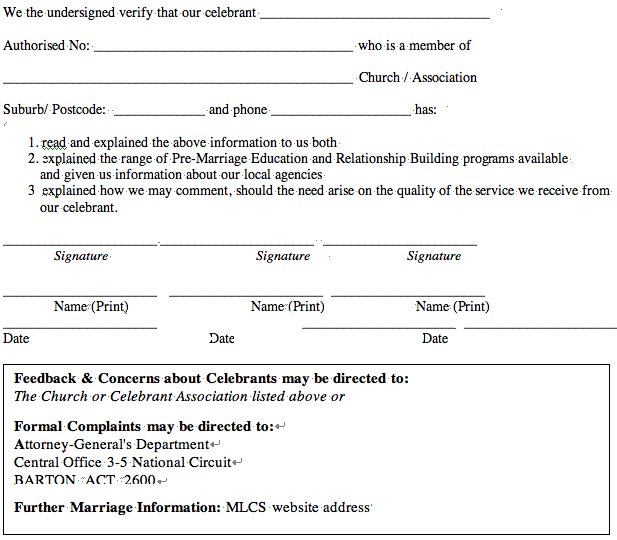 3. The document also
aims to support those celebrants who act responsibly by joining celebrant associations or networks to enhance their professionalism, and
ensure all marriage celebrants provide advice about marriage, related issues and services and complaints mechanisms.
4. At present, only Commonwealth, predominantly civil celebrants are required to abide by a Code of Practice and to provide Complaints Information.
The TCN Inc position is that the current discriminatory aspects of the Marriage Act need to be changed to ensure civil and religious marriage celebrants be treated with the same respect and be required to perform the same basic functions to ensure the validity of marriage.
The current Act appears to assume that religious marriage celebrants will all do the "right" thing and civil will not. Thus extra mandatory requirements are imposed upon Commonwealth celebrants, predominantly the independent civil celebrants, that are not applied to the State appointed, predominantly Recognised religious celebrants.
This recommendation seeks to address in part that discrimination.