Janice Woolrych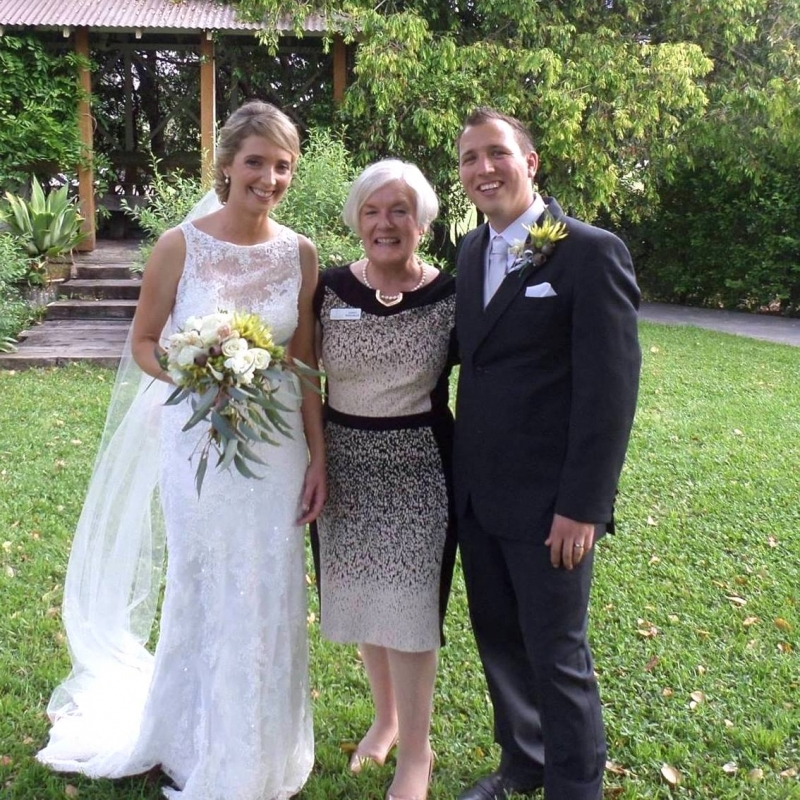 Celebrant background:
My working career began as a Public Servant for the NSW Government, then I joined the WRANS, became a wife and mother and then re-entered the workforce as a business owner. For 20 years I worked as an Optical Dispenser and Marketing Manager for a large private Optical company.
All my jobs involved working with people and from each work experience I have grown in my understanding and my abilities.
Why I'm a celebrant:
I love ceremony and ritual and especially interacting with people and after many years working for other people I took the challenge to become a Civil Celebrant and to work for myself, and of course - my couples. Once I had qualified and conducted my first few wedding I realized just how unfulfilling my job had become. My goal as a Gold Rose Celebrant is to create and conduct a ceremony that You have dreamed of - a ceremony that tells your love story - a ceremony that reflects your unique style and a ceremony that will reflect you as a couple.
Treasured memories:
One of my fondest memories is standing next to the Groom, at my first wedding, as the Bride arrived and he turned to me and said "Isn't she beautiful". 'I thought 'This is the job for me!' There is no such thing as an "ideal/typical couple", just as there is no "ordinary" people.
We are all extraordinary in our own way and as a Celebrant I love to show this extraordinary person in a ceremony/ritual that will honour them. Each wedding leaves a treasured memory as I work hard at writing bespoke ceremonies that incorporate the wishes of the Bride and Groom.
My clients have been from their late teens to their seventies, some marrying for the first time, some for the second or third time, some with families already and some blending their families. I enjoy making treasured memories for my Brides and Grooms......
Tips :
My top tips for couples would be Enjoy the day - smile even when things are not what you expected. You are the only people who know it is not what you wanted; your guest will just enjoy the ceremony and the celebrations especially if you are smiling and looking in love.
When deciding on a Celebrant - meet more than one Celebrant, but if you feel you have a connection to a particular Celebrant go with it. trust your instincts.
Ask lots of questions of your Celebrant - what information will they give you - what does the fee include - what sound system do they have - are they insured - what happens if they fall ill - what about a rehearsal? All important things for the couple to know.
and I'd like to say:
I love a good wedding.........I write and conduct good weddings......I create memories to last a lifetime and make your dream wedding ceremony a reality. Together we can create a day that is unique to you - a day of happiness - a day of love - a day of joy, laughter and happiness.
Areas serviced:
Sunshine Coast, Brisbane, Gold Coast, Darling Downs, Fraser Coast
Celebrant Town/ Suburb:
Woombye