Funerals & Memorials with Graeme Cook
Funerals & Memorials with Graeme Cook
A True Celebrator Of Life!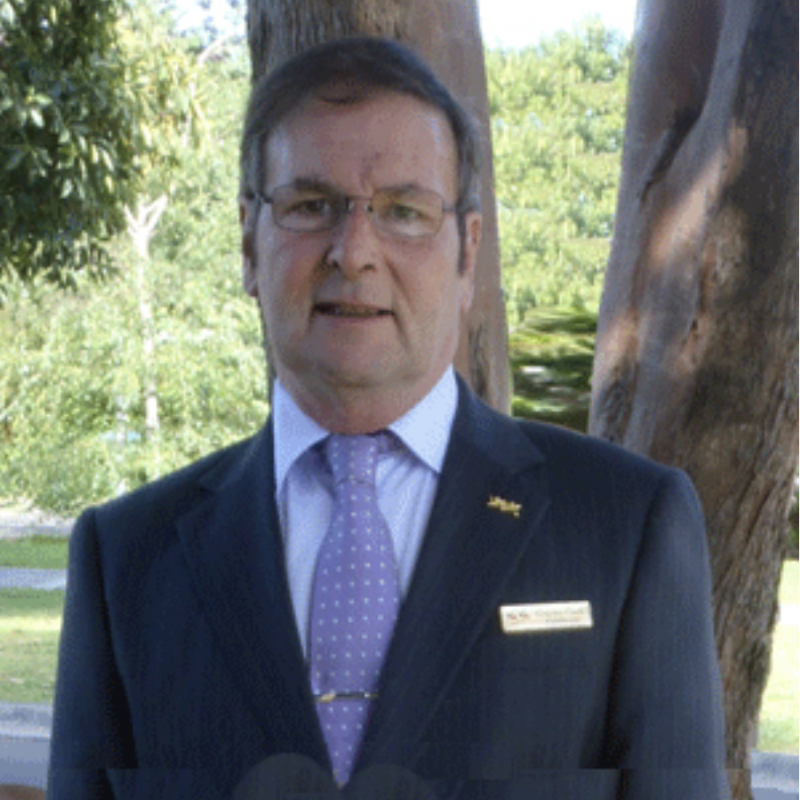 Celebrant background:
Performing Funerals of memorable note for some 2 decades; presenting and honouring the uniqueness of each life, with frankness, honesty and character!
Let the memories of what we have had in our lives, soften the pain of what we now no longer have!
Each of us is a unique being; with our own story, our own triumphs and tragedies, and each of us equally worthy of having that story told in tribute at our passing, with that tale remaining as an historic marker for those to come.
It is my task and honour to write and tell that story, with clarity and character, and hopefully along the way, give those grieving a cause to smile once more!



Why I'm a celebrant:
How did you become a Celebrant?
My answer is simple.
Whenever someone asks how I became a Funeral Celebrant, and that's fairly often, my flippant reply is always: "Well, I had the perfect lead-in to being a Funeral Celebrant. I spent 30 years as a Motor Mechanic!"
I then let them stare blankly for a moment before adding, "I spent the last 9 years of that career working for Australia's largest Rolls-Royce workshop, for the most part as Service Manager, so I learnt all about grief; because I wrote the bills!"
Jokes aside, in that role I did learn the art of honest and accurate recording of details, for Rolls-Royce owners are arguably the World's most litigious, so every bill had to be prepared in a manner that could possibly be used in Court!
The real story though, is this: I had a lady who used to come in regularly to photograph cars for a sales magazine, and who also happened to be a Marriage Celebrant. (Imagine that! A Celebrant needing a second occupation!!!)
Very busy one day, I told her I could not get the cars she wanted straight away; and handed her a sheaf of poems I had written, suggesting she may perhaps find something she liked. When I returned, some 15 minutes later, she was still riveted, and thoughtfully suggested that, based on my writings, I would make a good Funeral Celebrant.
To be fair, those poems, which I no longer have, or even remember, were pretty angst-ridden at the time, but it did leave me to ponder at length on all the people I had known and loved, attended their Funerals, and seen them so appallingly represented!
I figured that I could do a better job!
So, I did a Diploma of Funeral Celebrancy with 'the College'; and went out looking for work!
After some 20 years, and many hundreds of Funerals, I readily describe myself as being 'a round peg in a round hole'. I love what I do, and I like it to show!
Strangely enough, the first Funeral Service I ever wrote, was over 30 years ago, for my Father, as the Celebrant, a lovely lady, had got so many details horribly wrong! To the extent that there would not have been 1 person in the Chapel, (A 50/50 split between strict Methodists on one side, and alcoholics, adulterers, and ratbags on the other), that would not have been horribly offended at what she had planned to say!
My rewrite, though still honest and complete, was a hit with everyone, but I had no idea at the time that I would one day be doing this professionally.
A key player throughout this whole scenario though, has been poetry, for which it was noticed that I had a talent for, way back in Grade 5 at Ringwood State, the same year that my dear little Scottish teacher, Miss Enterkin, gave me my lasting love and respect for words.
Rhymes came easy to me, a string to my bow of wit it seems, and years later I was to put those skills to use in generating rhymes and songs for Scout events during my 12 years as a Scout Leader, even writing a Scout Bong Book.
I found though, after composing many a verse for people's Birthdays, funny rhymes for workplaces, etc., was that the true power of poetry was the ability to put my heart on my sleeve as it were, and express feelings in a manner that was both clear, and entertaining, and that you could actually speak more, while saying less.
With a happy knack of being able to draw accurate conclusions from limited information, I have many times described situations with both clarity and brevity; and have felt free to let my emotions spill onto the paper, be they anger, grief, laughter, or love.
My apparent suitability for Funeral Celebrancy is born of a compassion, understanding, and empathy due, to a large extent, on my own personal losses, and certainly a broad spectrum of living and situations, but these have been heightened and honed, by the magic of verse.
I have been able to help other Celebrants at times, normally at a distance, with a purpose-written poem stemming from a handful of pertinent details, knocked together a few nice generic verses too, and for the last 15 years or so, have performed in pubs and restaurants in inner Melbourne, making people laugh, cry, or bristle a little, as I combine my somewhat irreverent senses of humour and social justice, with enough poetic talent, it seems, to prevent my audience throwing rotten vegetables.
Anyway, I've taken enough of your time, but I'm sure we'll talk again.
All the best!
Graeme Cook
Treasured memories:
So many times I have walked away contentedly knowing that I have helped a great many people, and I never get tired of hearing, "That was the best Funeral I've ever been to!"
I truly love what I do, and am so honoured to have been a part of each of those families, if only for a few days!
The tales to tell, well, that would take days, but they stay with me always!
Tips :
Listen! Always listen!
Areas serviced:
Melbourne - all areas, Victoria - all areas
Celebrant Town/ Suburb:
Cranbourne