Pamela Fynan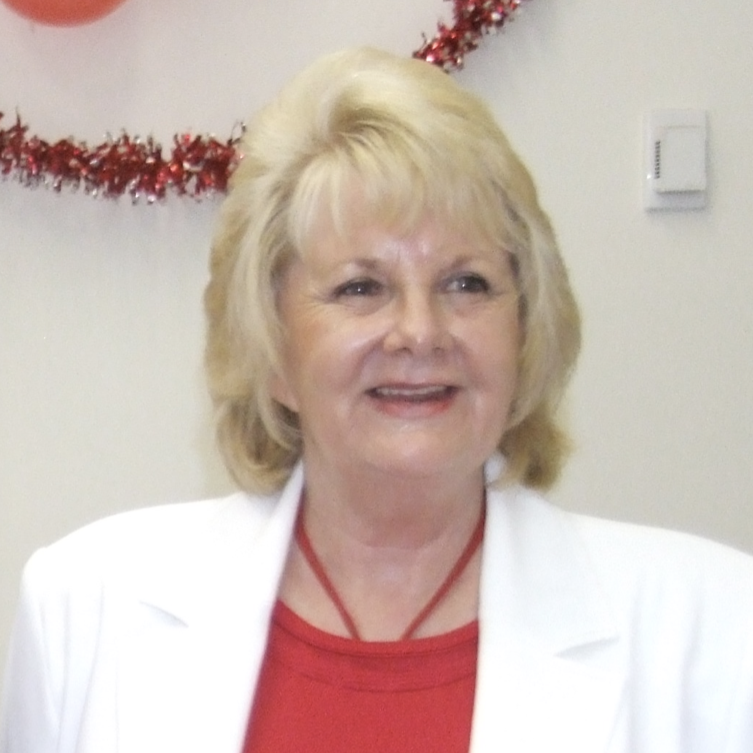 Celebrant background:
I live in the heart of Parramatta and grew up here, I went to school at Macarthur Girl's High School. My Parents came from Millthorpe and Orange and moved to Camden in NSW before settling in Parramatta.
Mainly of a Scottish heritage I am a member of the Mackay Clan and I have relatives in Edinburgh Scotland

I am Mother to two lovely Daughters and Nana to three beautiful Grandchildren. I was appointed as a Celebrant in November 2008.
Why I'm a celebrant:
I became a Marriage Celebrant because of my commitment to the sanctity of Marriage which requires a moral, psychological and physical commitment to your spouse, forming the basis of a solid background for a long and happy marriage and a happy and loving environment for the upbringing of children
I aspire to the faithfulness, loyalty and consolidation that the union represents, whatever the religion or cultural background of the couple. As a Justice of the Peace I like to serve the Community, to hold their ceremonies and interact with the Community.
I also love interacting with young families and Naming Ceremonies hold a special place in my heart.
Treasured memories:
I have performed over 100 ceremonies but my most treasured ceremony was the very first ceremony, I performed in March 2009 "In the year of the Ox" solemnised and officiated at the couple's home at Chester Hill. My Daughter assisted me, she was a wonderful help and I enjoyed working with her - it made the occasion a "family affair".
They are a wonderful couple and it was a pleasure to perform the Ceremony. The Traditional "Tea Ceremony" at the Brides Parents home preceded the ceremony, bonhomie and tidings abounded. The very happy couple called into my home two weeks after the wedding and gave me a small photo album of the wedding which is a cherised possession. They expressed their gratitude and said "what a beautiful ceremony it was" and how pleased they were with it. I was over the moon and it really boosted my confidence.
A photo of the Wedding that wonderful couple gave me still has pride of place on my desk today.
Another treasured memory is the opportunity of being asked to perform a Naming Ceremony for my hairdresser Kylie's baby Son. It was an honour and a privilege to perform the Ceremony for the family. It was my first Naming, I appreciate Kylie and her husband having the confidence in me to perform their Ceremony. I was thanked many times and we had a wonderful day. This time I was assisted by my Grandson who did a magnificent job.
Also cherished is a memory of a wedding I performed on "St. Valentine's Day". A gorgeous couple from Kenya who requested my Granddaughter to be a ring bearer and my Grandson assisted me.
Another family affair and we all had a ball.
Tips :
1. Ceremonies are often the part of the wedding that couples don't really know how to make their own.
There is so much personality of the couple in every other part of a wedding, from their invitations to the quirky sentimental pieces that make the wedding uniquely theirs. Yet, the wording and the structure of the ceremony is almost the last thing that is thought of. There are only 3 or 4 sentences that legally have to be said to make sure you are officially married, so everything else is able to be customised to the couple. A good celebrant should be able to work with you to have your ceremony reflect your style and theme for your relationship as well as the overall feel and vibe for your wedding and really let you make the ceremony your own.
2. The Ceremony is the start of your wedding day journey. Pick someone that is going to fit with your personalities.
The ceremony can be one of the most emotional parts of your wedding and you need someone you feel comfortable to laugh and cry with. Someone that understands you, your sense of humour, your ideas and how you want to your ceremony to be received by your guests. A really good fit between celebrant and couple is important and the relationship you have with them can be over a long period of time. Sometimes correspondence and catch ups can span over a year! They will get to know the intimate parts of your relationship story and sometimes the harder times you want to acknowledge in your ceremony, such as losing a loved one. You should feel natural and comfortable to discuss things openly and honestly and your relationship with your celebrant should not be awkward or forced.
3. Get in early. A good celebrant will book out quickly sometimes up to a year or more in advance.
Generally we can only be in one part of the city at one time and multiple weddings on one day can be hard work for everyone. The only other option is to be willing to be flexible on your time or date. The most popular wedding date and time is between 2-4pm on a Saturday. Early morning weddings or twilight weddings are a fabulous idea and will allow you to get the celebrant you want to work around other weddings. Friday or Sunday weddings are also a great option and often work better for other vendors too!
4. Ask them what they are going to wear to the ceremony!
There is nothing worse than celebrant outfits that clash with colour schemes or bright colours, floral or prints (when not requested) that take the focus away from the couple. A celebrant should not be memorable for the wrong reasons. I like to suggest that they either fit with the colour scheme or blend with the groom's colours to make the overall tone of your photos much softer. Remember these tips when choosing your celebrant and you are sure to have a wedding ceremony that will be personal, and memorable for you and your guests
and I'd like to say:
Initially, I received a "Statement of Attainment" on the 12/8/08, I then acquired a "Diploma of Ceremonial Public Speaking" on the 12/7/09 and a Certificate IV in Marriage Celebrancy and Certificate IV in Small Business Management on 10/10/09. I love working from home - performing ceremonies including Wedding, Naming, Renewal of Vows, Commitment Ceremonies, Mothers Day Ceremonies, Pet Funeral Ceremonies, Coming of Age Ceremonies, Wedding Anniversaries, Birthdays, all Ceremonies for all Occasions.
Areas serviced:
NSW Sydney, Western Sydney, All areas
Celebrant Town/ Suburb:
Parramatta