Kennece Coombe
Personal Occasions - The Destination Celebrant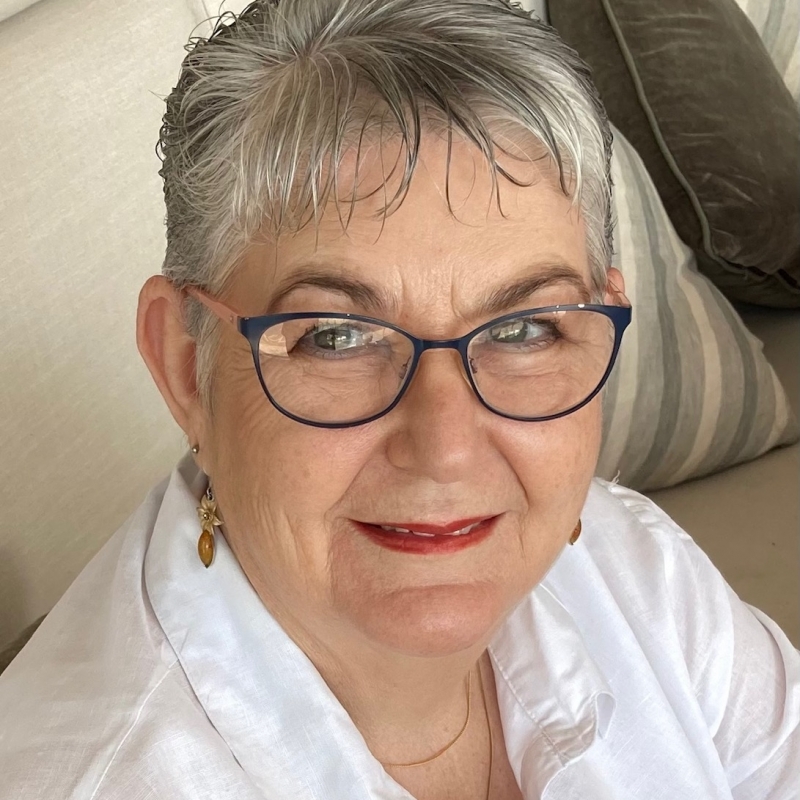 Celebrant background:
I've been a celebrant since 2009. From a career as a teacher and academic, my focus has been to connect with and impact positively on people's lives. I bring this philosophy to my work as a celebrant too. Life milestones deserve a celebration and weddings are the happiest of them all.
Whether it's for first and forever couples or second or third-chancers; whether it's a full-scale production or an elopement, each couple can be assured that the celebration I prepare for them is theirs, based on their story and aspirations.
Why I'm a celebrant:
For every individual or couple with whom I work, I provide a special personal occasion. If they walk away from the event and say, "Yes! That was just what we wanted!" then I have succeeded.
I'm a writer and I love to assemble and then to tell a couple's story: the romance, the challenges and the goals they have for a happy marriage.
I split my time between the southern Gold Coast (where I love to do weddings on beaches, in the mountains, lovely parks and hotels) and Scamander in NE Tasmania where I've performed ceremonies in convict-built chapels, resorts, pubs and private homes.
Treasured memories:
My first wedding was for my niece in Rockhampton in 36 deg heat and I was wearing a jacket (making sure to look professional for my first time out). I was perspiring and mopping my brow from time to time. My 4 year-old great-niece thought I was crying, so she came forward and held my hand.
Others – in the magnificent Fine Art Gallery in Ballarat; one where a deluge of rain had us all huddling in the local pub rather than on the beach; a ceremony in a convict-built chapel in Tasmania with the puppy dressed to match the bride; and ceremonies for nieces and nephews.
Tips :
Dress for the weather first and then dress for the occasion!
Always ensure your location has access for vehicles to enter and to exit – not a one-way track. Check there is easy access for all guests to access the site – don't expect older people or families with children to climb steep slopes or steps nor traipse too far over sandy beaches.Ensure there is water waiting for your guests.Do not keep guests waiting in remote locations without shade, shelter, facilities or water.
and I'd like to say:
I love performing weddings. I'm a romantic (did I mention that?) but getting married is serious business with legal consequences and the occasion should be treated with respect. You can still have fun along the way. The best weddings are the ones where the bride and groom are relaxed and able to enjoy the day along with the company of their family and friends.
Don't sweat the small stuff - a dislodged curl will not stop your wedding nor impact on your future happiness. Just let it become part of the story of the day – something to tell your grandchildren!
Areas serviced:
Gold Coast and Hinterland, Tweed, Northern Rivers, NE Tasmania
Celebrant Town/ Suburb:
Coolangatta, Scamander