Funerals & Memorials with Linda Munster
Funerals & Memorials with Linda Munster
Beyond Beginnings & Exequias Boutique Funerals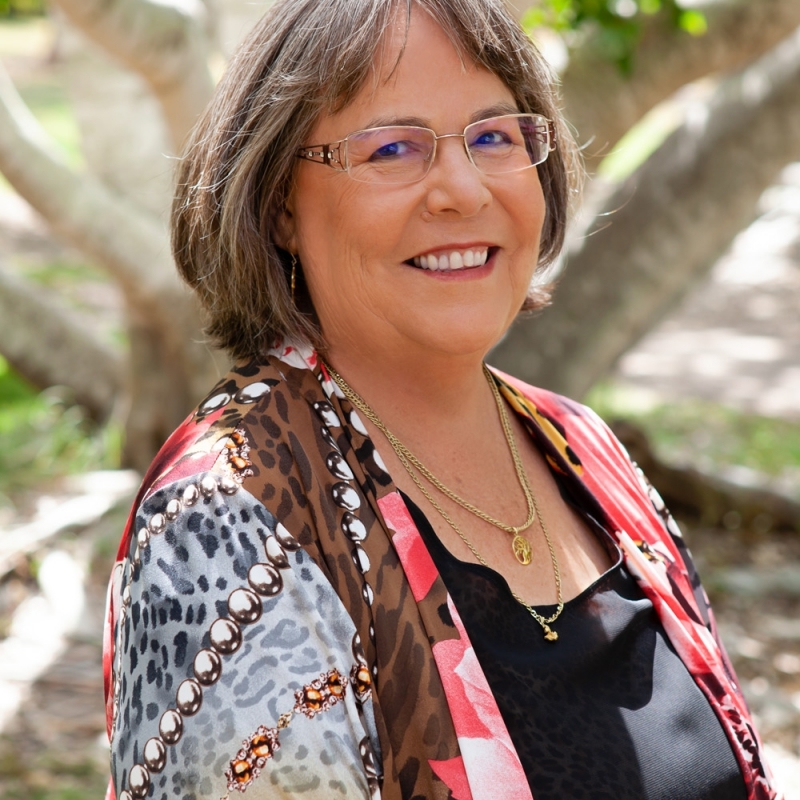 Celebrant background:
In the twenty years that I worked as a Registered Nurse and Midwife, I learnt about the sacredness of life and the challenge of death. I learnt to hold space for someone on their unique journey.
I learnt to recognize that every person's experience of death is different, even amongst members of the same family.
Every relationship is unique and therefore the loss of a relationship will be unique. I honour this. I support the uniqueness of every situation and the individuals involved.
Growing up as a farmer's daughter I came to understand the cycles of life and death.
Walking on the beach or in the rainforests of Lamington National Park I see and feel the completeness of life in all its cycles and beauty.
I have learnt to embrace God's way of creation and I strive to emulate this.
I have personally experienced the death of my father (87), sister (cancer-related - 49), cousin (accidental -30), aunt (cancer - 67), aunt (Alzheimer's - 87), uncle (cancer -64), father-in-law (64) mother-in-law (60), brother-in-law (cancer - 43), niece (infant), young friend (accidental - 17), young friend (suicide - 17), and many others. I know first-hand how grief feels. I know too, that life continues beyond the physical and that letting go, however temporary, can be difficult.
Why I'm a celebrant:
My work as a Funeral, Memorial and Ceremony and Celebration Specialist evolved through my life experiences and particularly through my personal experience with death and dying.
I passionately believe that every life should be celebrated as a gift from God and that every person's life story is worth honouring, sharing and celebrating. Most people do not see the true value in their lives and feel that there is nothing remarkable about their life. But, to others, there will always be aspects of another person's life that are fascinating, mostly because their experience has been unique and different to ours.
This is what makes sharing a life story so valuable. Through sharing our story we touch the lives of so many people, often for the better. We gift to others the lessons we have learnt from our experiences and challenges.
Treasured memories:
Donna's family contacted me via my website to conduct a Memorial for her following a sudden death due to aneurysm. Although the family were in deep shock they opened up to me about Donna's life and the kind of person she was, her challenges and her passions.
The Memorial was conducted at Snapper Rocks in Queensland, Donna's favourite beach. The family set up a sanctuary with the stunning backdrop of the ocean. It was a clear, fine day with a cool breeze blowing off the ocean. The memorial captured a significant portion of Donna's life story, her challenges, passions and loves. Who she was. Her strength.
So many people following the ceremony thanked me for such a beautiful tribute to a special lady. But, I was the one who felt honoured and privileged for the gift of honouring Donna's life.
Tips :
1. Take your time when planning a funeral or memorial. Do not allow anyone to rush you. This is a time that can never be recreated. Make it special.
2. Honour the deceased as if they were going to be present. Celebrate their life and all that was important to them. Be as honest as you can.
3. You don't have to have a funeral or memorial within a certain time frame, although a Funeral Director may charge extra for longer storage of the body. Allow time for grieving before facing the public.
4. You can choose any venue for a funeral or memorial. I have conducted funerals and memorials in community halls, by the beach, in a chapel or church, at a golf club. The venue of the life celebration should be appropriate to the person whose life is being honoured.
and I'd like to say:
When planning a funeral or memorial for a loved one it helps if the whole family can be involved. Don't be afraid to include children. They understand that something sad has happened and it is much less traumatic for them if you include them in planning and (if old enough) in the delivery of the ceremony. Children remind us of the cycle of life.
Children can be involved by placing special mementoes on the coffin or sanctuary table, sharing their memories of the deceased, reading a poem or verse, placing flowers on the coffin or around the urn if present. Or by walking up with a parent while the parent shares a memory or memento.
Death is part of the cycle of life. It is the only certainty in life. When children are involved they come to see death as a natural transition to a new life. Show them how death coexists with life in its natural cycle. This will demystify death and help to remove fear. And their presence will add a lightness to an otherwise solemn occasion.
Areas serviced:
Gold Coast and Hinterland and Scenic Rim Region
Celebrant Town/ Suburb:
Beechmont