Janine Gallacher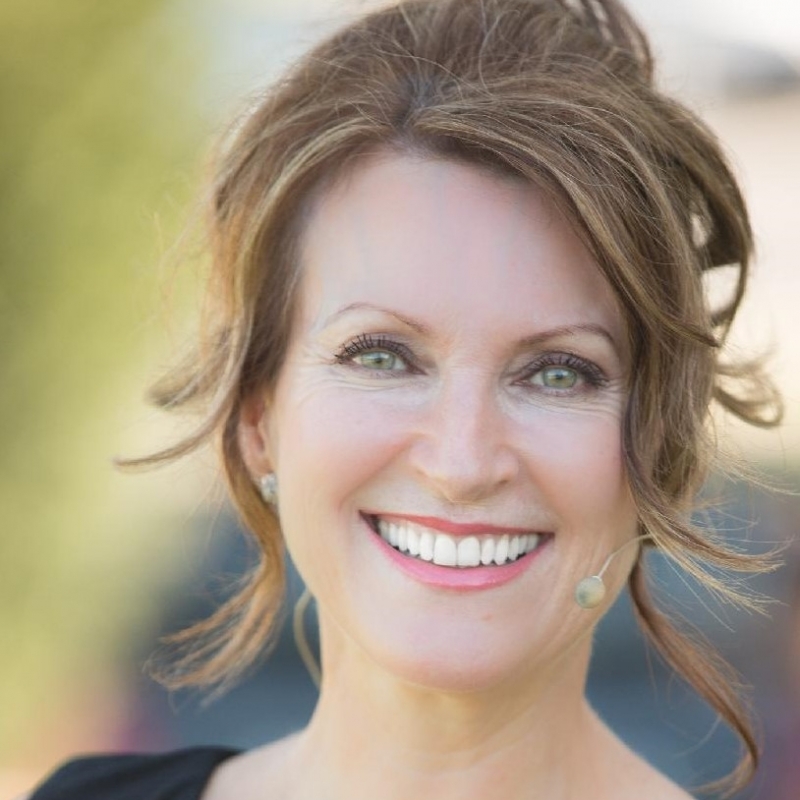 Celebrant background:
Before I made the decision in 2008 to become a Celebrant my background was as Personal Assistant to my husband (who now works for me as my roadie!).
For many years I have also been involved in Television/Media work and photographic brochure/catalogue print and have confidence in public speaking.

I knew I wanted to be a Celebrant after delivering the Eulogy for my father's funeral and later doing a reading at the wedding of my eldest daughter. Since becoming established as a Celebrant in 2009 I have conducted various ceremonies for hundreds of couples/families and have also married many family members, farewelled immediate family and welcomed new arrivals into the family with a naming ceremony.
My organisational skills and calm nature allow me to 'think on the spot' and not become stressed about any unforeseen events. I am truly passionate about my role as a Celebrant and I perform ceremonies in Echuca/Moama area and surrounding regions.
Why I'm a celebrant:
I'm a full-time Celebrant because I love being a full-time Celebrant!
I'm relaxed yet professional, my style is simple, fun and I like to keep you and your guests focused during the whole ceremony.
It's not my day.....it's your day and I aim to make it the best day you will ever remember.
I don't want you to be stressed, I don't want you to worry over minor issues.
I want you to have fun.
I like to keep it 'real' and my ceremonies are never 'too mushy'.....unless you want it to be!
Treasured memories:
Every ceremony I perform is a treasured memory, however some add just that little bit of difference -
The time the Best Man had forgotten the rings. No problem - with much laughter and a little improvising everything turned out well!
I love when my couples choose to dance their way down the aisle to each other and encourage their guests to join in!
I love elopements. They hold a special place in my heart. Such an intimate occasion but so much fun. Not to mention being very relaxing!
Celebrating a life that had been lived during a funeral service is always a very special moment and can include anything you want (as long as it's legal). One celebration of life in particular was when all in attendance honoured their loved one with a shot of
Jim Beam (including the deceased!).
Tips :
Don't stress about everything being 'perfect'. Often the best ceremonies are when things 'just happen'.
Just be yourself and allow everyone (including your wedding party) to be themselves.
The best photos are captured when everyone is relaxed!
and I'd like to say:
If you want a relaxed, fun, no fuss ceremony,
If you want a traditional, romantic ceremony,
If you want something radical (within reason!!) for your ceremony,
If you have a dress up theme you really want for your ceremony,
I am crazy enough to help you fulfill your dream!
Areas serviced:
Echuca/Moama area and surrounding regions
Celebrant Town/ Suburb:
Echuca