Pippa Flanagan
Civil Celebrant "Aisle Marry You"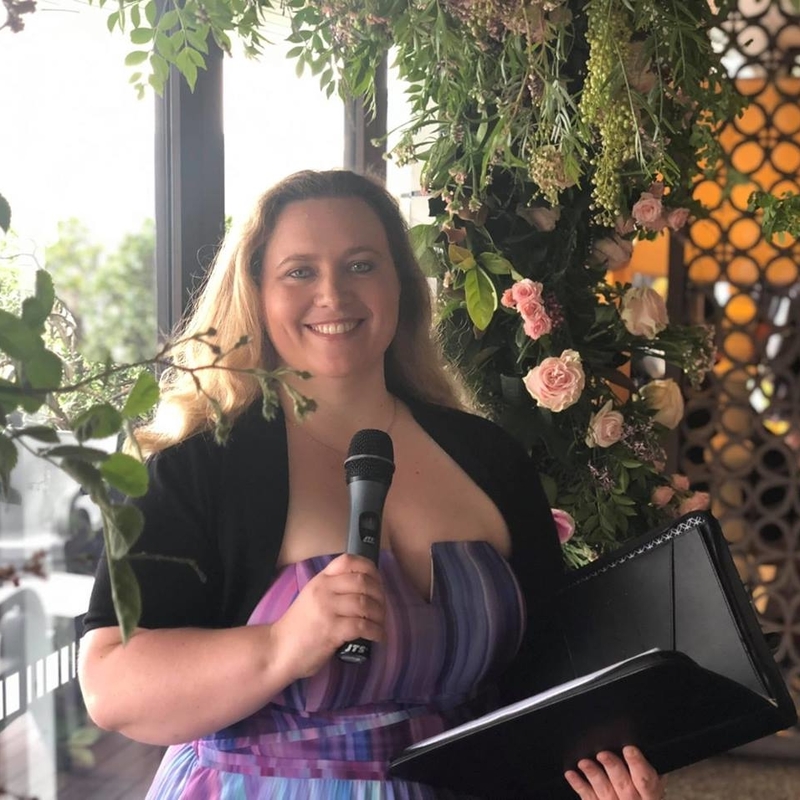 Celebrant background:
Working in the corporate world by day, and having the privilege of being a Celebrant all other times, I love being able to help people celebrate the important moments in their lives.
I have lived in 5 states in 5 years all around Australia experiencing all life has to offer. I have performed ceremonies on the most Northern Beach of Australia and Cape York QLD, NSW, VIC and TAS (oh and Singapore).

With my natural ability to be a calming influence, together with my fun adventurous streak, I am willing to perform ceremonies almost anywhere. So if you want to have a ceremony in a place that makes you think "who would be crazy enough to marry us there?"

Aisle Marry You
Why I'm a celebrant:
Initially it all started with an idea around a campfire with a few bottles of wine and some friends that were recently engaged. They wanted to get married on a very remote beach at the northern most point of Australia and wondered how on earth they would find someone to marry them. Half joking I mentioned I could do it, the campfire went quiet and the whole group at the same time said "You would be awesome at it".
Many months later I traveled to Horn Island, got on a boat and got smashed by the waves, got dropped off at a remote campsite on the Tip of Far North QLD and performed my very first wedding.
I found out that day that I loved being a Celebrant and guiding couples through the most important part of their new lives together. Fast forward a few years later, I have conducted a number of ceremonies in Sydney, Melbourne, Singapore and Weipa.
Aisle Marry You almost anywhere you wish
Treasured memories:
Every one of my couples when they say their vows to each other.
Tips :
A wedding day can be a whirlwind experience, make sure you and your partner are able to steal a moment together take a breath for 5 mins and take it all in.
Areas serviced:
All Melbourne, Country Victoria, Australia
Celebrant Town/ Suburb:
Glen Iris