Karen Dearing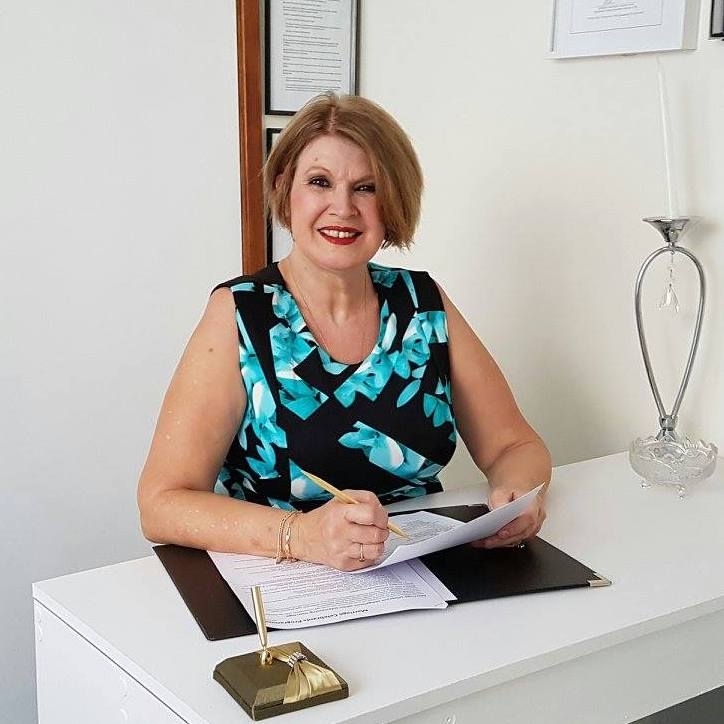 Celebrant background:
My original background has been as a receptionist for over 20 years, where I was frontline meeting people from all walks of life and backgrounds. I chose that position because I always enjoy meeting and talking to new people.
In that position I learnt a lot and gained a lot of experience talking to people face to face and over the phone. A skill I believe I have brought to my new role as a celebrant.
Why I'm a celebrant:
Having worked for various companies and organisations over the years, I felt it was time for me to do new things.
As I enjoy meeting new people and making new friends I discovered that becoming a Marriage Celebrant would be a rewarding and exciting role.
To me there's nothing like the joy of two people finding their "perfect partner" and making that ultimate commitment of marriage.
Treasured memories:
What can I say, each ceremony is different in its own way, they are all treasured, but I do really like it when couples decide they want to write their own vows and or speaking them to each other giving their ceremony that extra personal feel and touch.
Tips :
Once your engaged, the first thing you should do is decide on you wedding date, day and time
Choose your ceremony venue and reception venue and make an appt with your chosen celebrant as soon as possible.
The reason you should not delay in choosing any or all of the above is to avoid disappointment as. venue and celebrants get booked ahead of time.
and I'd like to say:
Let me help make the planning of your ceremony easy and stress free. You will receive from me the guidance you need with a welcome pack of sample vows, poems, readings, verses and much more to help make your ceremony dreams a reality. Its "Your Wedding Your Way" I would be honoured to be a part of that.
Areas serviced:
Macarthur, South Coast, Blue Mountains
Celebrant Town/ Suburb:
Cobbitty