Gino Gammaldi
**Religious Marriage Celebrant**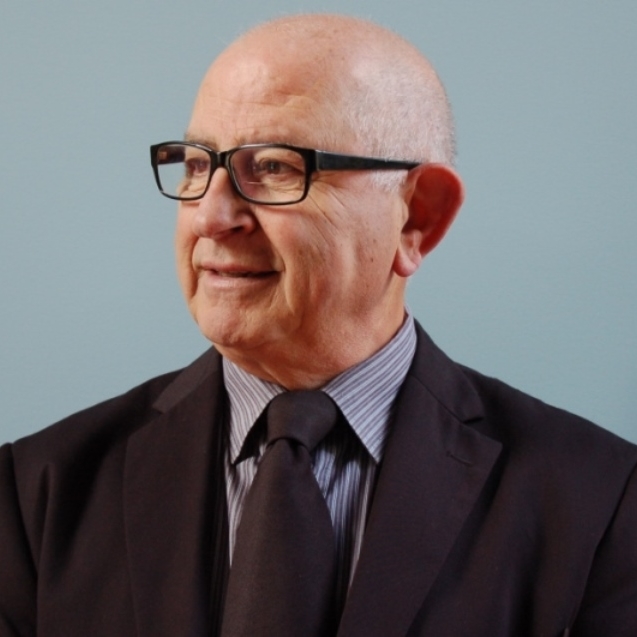 Celebrant background:
I became a Marriage Celebrant a while back and my details are now entered into the Register of Marriage Celebrants. It was a long and unusual journey for me to get to this point and it's been a journey that I couldn't have made without the support of my wife, Grace. You see, about 20 years ago I made the decision to come out of the corporate scene after 26 years.
It was a decision that I never thought I would make, but, my direction was now going to be concentrated on the community. I became a Justice of the Peace; a Friend of the Lions; did some things for Rotary; got involved in the production of an annual play and so on. It was during this time that I had the inclination towards becoming a celebrant. I enrolled in the course at the Australian & International College of Celebrancy. Well, since my studies I have conducted many weddings, namings, vow renewals, commitments and other ceremonies; it's been a beautiful experience with this great profession

"Religious Marriage Celebrant" within the meaning of the Marriage Act 1961 is a celebrant who for religious reasons does not perform marriages for same sex couples**
However, I do perform all other types of Civil Marriages regardless of religious content.
Why I'm a celebrant:
For me, marriage is one of the most beautiful experiences and greatest responsibility a couple can share. The day is a culmination of their dedication to each other and the vision they have for their future life together. To be a part of this as the officiant is something that has always reinforced many special memories for me (Grace and I have been married for half our life time) and to watch new couples share such a beautiful moment is something for which there is little comparison.
Treasured memories:
My memory is of a marriage ceremony I conducted in March 2017. The couple were both lawyers. He was Jewish and she was Catholic Chinese. From the first meeting we had I could see and sense such a wonderful bond between these two young people. There were lots of smiles and loving glances between them as they eagerly discussed with me their special plans for the day that was going to unite them as one for the rest of their lives. There was agreement on everything.
Each person's expressions complimented the other's thoughts. I would sit there opposite these two people from different worlds and marvel at the desultory exchanges between them as I furiously took liberal notes. We met a number of times, we exchanged many phone calls and emails and I developed 4 drafts of their intended ceremony before arriving at the one encompassing all that would mean so much to them on that special day.
What made the ceremony details so different, exciting and memorable was the inclusion of so many differing elements. We had to have: a string quartet; 4 groomsmen; 5 bridesmaids; Best Man; 2 special readers; 13 readers for blessings in Jewish; a singing priest; a choir; blessing of the wine; cup sharing; the 7 blessings; couples' parents on the stage with us; ring exchange; Jewish breaking of the glass etc.
All the above had to be choreographed and dove tailed with all the music.
The wedding was held in the Hawthorn Arts Center. Attended by 500 guests, many of whom came from overseas.
and I'd like to say:
Please note that I am registered as a Religious Marriage Celebrant which precludes me from performing same sex marriages. However, I do perform all other Civil marriages which do not necessarily require religious content.
My studies have included:
Diploma in Marriage Celebrancy; Diploma in Funeral Celebrancy; Certificate IV in Celebrancy; Certificate IV in Small Business Administration; Certificate IV in Marriage Celebrancy; Degrees from Deakin University and Monash University.
I have also been appointed as a Justice of the Peace by the Governor in Council.
Areas serviced:
Melbourne City, suburbs and surrounds
Celebrant Town/ Suburb:
Altona Meadows