Suzi White
Rose Quartz Ceremonies "Unconditional Love is a Precious Gem"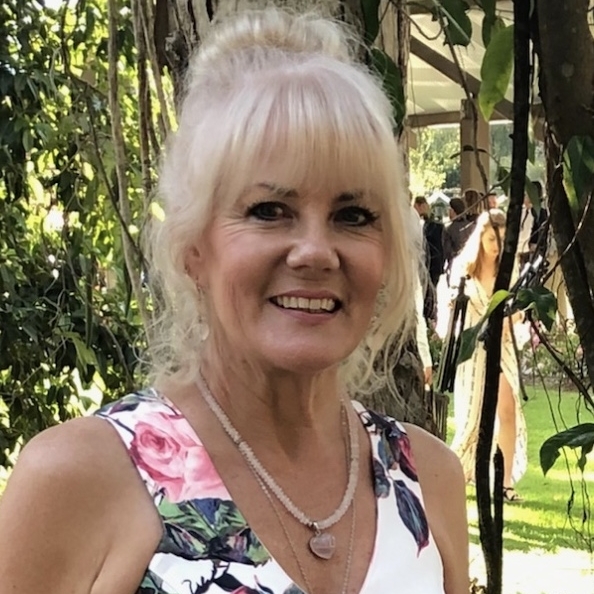 Celebrant background:
I am a Mum, Nanni & Civil Celebrant. My background includes Audi concierge, customer liaison, administration, sales & high customer service care.
I chose the name "Rose Quartz Ceremonies" as I have a love of crystals & rose quartz means unconditional love and what more can we ask than to be loved unconditionally!
My other interests include organic gardening, dehydrating herbs, natural health & fitness and playing the piano accordian & Indian flute to relax.
Why I'm a celebrant:
My love of attending life events, meeting people from all walks of life and experiencing loss in my life led me to choose this path, I love weddings, the excitement, the emotion and the purpose.
All my ceremonies are designed individually and personally to suit your circumstances and wishes, I am devoted to making your day the way you want it to be.
Life has many phases and along with the joy of engagements, weddings and baby namings, there comes also times of loss and grief of which I have also experienced. I believe this has given me the strength I need to deliver ceremonies of "loss" in a sensitive and understanding manner.
Friends and family that know me well all agree that I have chosen a career path that I am perfectly suited to and capable of catering to the needs of all parties.
I bring with me energy, enthusiasm and excellent service!
Treasured memories:
My first treasured memory is receiving confirmation that I would be performing a same sex wedding as my first ceremony.
Tips :
Don't leave choosing a celebrant to the last minute, a celebrant needs to prepare your ceremony and get to know you so that your ceremony can be personal and individualised, as well as lodging the NOIM (notice of intention to marry) at least one month prior to your planned wedding date.
Do keep in mind the weather, no matter what month of the year you choose the weather is so unpredictable so if you are having an outdoors ceremony please ensure you have a back-up plan just in case!
Weddings can become an emotional roller coaster, so much planning and so many things to think of - remember to take a few deep breaths, remain calm, have a shoulder to lean on and if you have any concerns at all, please contact your celebrant who I am sure can help you or point you in the right direction :)
and I'd like to say:
Unconditional Love - Written By Suzi White
Unconditional love is like a precious gem, like a rose quartz crystal it can be easily found or rare to find, it is not entirely smooth but has ridges and flaws, when it is polished its natural beauty shines through, it can be tried and tested but never broken, unconditional love sees no blemishes or flaws for unconditional love is from the heart.
Areas serviced:
Gold Coast, Sunshine Coast, Brisbane, Bribie Island
Celebrant Town/ Suburb:
Oceanview