Kay Chapman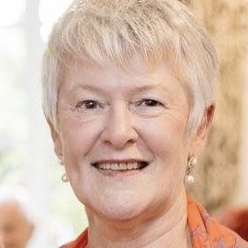 Celebrant background:
I am a registered marriage celebrant and a retired health professional who has worked as a registered nurse, midwife and manager throughout my career.
Through believing in and supporting a right to choice, I have been appointed as the inaugural coordinator of two birthing centres (one in NSW and one in QLD); always working closely with people in a respectful manner, driven by compassion and empathy.
I have completed tertiary studies to masters level. My skills and education have been embellished by working in diverse health settings: tertiary hospitals, remote areas, private hospitals, community and home birthing. I have enjoyed a career living and working in Queensland, Northern Territory and New South Wales. I am a published author of one book and, although quite an amateur, enjoy my garden. I am proud to be part of a large loving family.
Why I'm a celebrant:
My privilege and pleasure is to work with people, especially throughout their pivotal journeys in life. I have had the honour of supporting people throughout life's spectrum - from birth to death. My quest to achieve and maintain a continuing level of close interaction with others has not been lessened by retirement. I knew becoming a celebrant would enable me to continue to work constructively with individuals and families. I look forward to your inquiry and to being able to assist you to achieve your goals.
Areas serviced:
Lake Macquarie, Hunter Valley & Newcastle, Central Coast NSW
Celebrant Town/ Suburb:
Booragul