Funerals & Memorials with Leslie Ridgeway
Funerals & Memorials with Leslie Ridgeway
Leslie Ridgeway Celebrant Services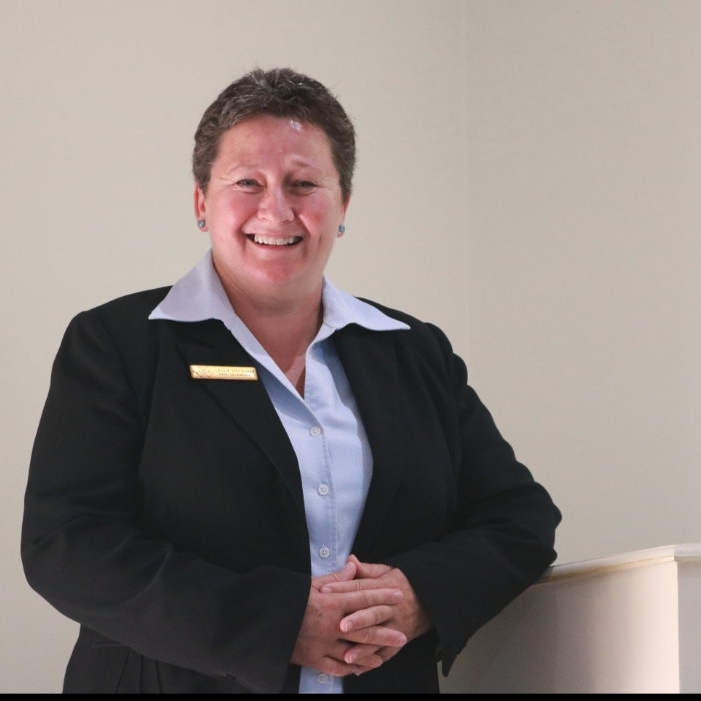 Celebrant background:
I have a deep passion for conducting Funeral and Memorial Ceremonies. It is a real honour to be entrusted to look after the family and represent their loved one with great care, compassion and respect.
My first career path was with Victoria Police as a policewoman and later a detective. I loved my job but it was cut short when I was involved in a work related car accident sustaining serious injuries. My mantra was and is 'to make a difference'.

I had a most enjoyable 3 years completing a Bachelor of Arts Degree in Outdoor Education. I later worked as an Accreditation Consultant with The Camping Association, as well as sessional lecturing at Victoria University.

During this time, I co-owned a beautiful 132 acre 20 bed property in the Lal Lal State Forest. We had a strong environmental focus as well as catering and accommodating groups. With many groups, we conducted team and personal development programs.

In 2010, the time was right to enrol and complete my Certificate IV in Celebrancy, I did so with Victoria University in collaboration with the International College of Celebrancy. It was a fabulous 5 months of learning, study and assignments and I loved every moment of it.
Why I'm a celebrant:
The idea of being a celebrant arose when I had the property In the Lal Lal State Forest. A couple came through for a look at the place as they were planning to have a bush wedding. I thought at the time that it would be great to be able to offer a wedding package of Celebrant, Venue, Accommodation and Camping. The idea stayed with me but the timing was never right due to my workload.
Seven years later in 2010, I finally started and completed the Celebrancy course. The property was long sold, but that didn't matter. I now live in beautiful Ocean Grove in Victoria and have conducted an abundance of ceremonies throughout the Bellarine - beaches, wineries, parks, etc, as well as ceremonies all around the state.
I relate well with people from all walks of life and nothing is too much trouble. To create a platform where family and friends can safely take the next step forward is paramount. I do this well because I listen intently and create a ceremony that is a fitting, real and honest tribute to the deceased.
Treasured memories:
Having been a member of the Victoria Police Force, I was honoured to be invited to conduct a Funeral Ceremony for a friend. She was retired, but had been a high ranking officer with a very respectful and admirable reputation. The venue was the Victoria Police Academy Chapel in Glen Waverley. It is a huge and reverent space and was full on the day.
There were Police Honours involved which included the Police Pipe Band and a lone Piper playing as the coffin was led out, police motorbikes and horses and police cars, all involved in leading the hearse out of the academy and down the road which was lined on both sides with police members, both in uniform and plain clothes.
As the hearse went by, each uniformed police member saluted and when it came to the plain clothes members, each member held their hand over their heart. It was very moving. I love the police traditions, pomp and ceremony. I was leading the hearse, alongside the funeral director, walking the slow march which is always used for funerals. Although sad and heartfelt, I felt so proud to have been invited to be the celebrant and to have been part of this day.
Tips :
Be kind. I think Kind and kindness are very powerful words.
My mantra has always been to make a difference. I hope I do.
If you think something nice about someone, tell them. Take a risk. We need to pat more people on the back more of the time.
Areas serviced:
Geelong, Ocean Grove, Bellarine Peninsula, Surf Coast, Melbourne, Daylesford, Ballarat
Celebrant Town/ Suburb:
Ocean Grove