Edwina Johnson
Occasions4u - Civil Celebrant Services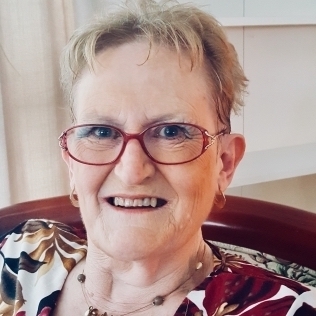 Celebrant background:
I have been a registered celebrant since 2007, working with great couples to give them the ceremony of their dreams. I work with couples to create a unique Ceremony that reflects their family values and traditions.
It is a privilege to work with bereaved families to ensure their loved one is farewelled in a celebration of their life well lived.
Contact me to discuss your needs and dreams.
Why I'm a celebrant:
i love the work! Who else gets to go to so many weddings, share the fun at each ceremony, and then go home knowing that the newlyweds are happy together with memories that will stay with them forever.
Treasured memories:
Officiating at the wedding of the daughter of long time friends at Sans Souci Yacht Club.
Conducting the funeral of my mother-in-law and also the funeral of one of my closest friends within a year of each other,
Conducting a wedding where the groom was an identical twin, making sure the right brother was the groom, and then 2 years later doing the same for the other brother.
Tips :
Have your paperwork ready.
Talk to each other about your ceremony, not just the reception. The reception can only happen if the ceremony does.
What promises do you want to make in your vows. Don't expect to use a standard vow from the Internet, think about what you want to say to your partner.
and I'd like to say:
Mistakes happen. Even to the most OCD person. Laugh it off and enjoy your day.
Areas serviced:
Newcastle; Port Stevens; Hunter Valley and all areas in that region.
Celebrant Town/ Suburb:
Beresfield