Lisa Keevill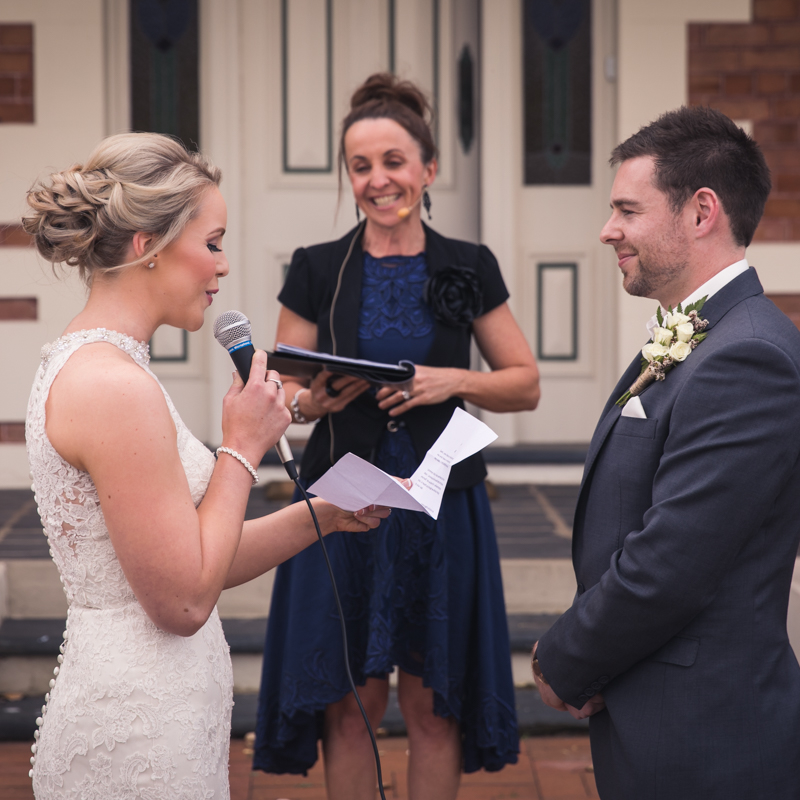 Celebrant background:
I am a Marriage Celebrant in the Hunter Valley with 9 years experience in conducting marriage ceremonies. I am quite versatile in the ceremonies that I offer - if you want formal, then you shall have formal, if you want funny then that is what you will have.
In saying that, I do not do solemn very well.

When circumstances make me digress from a ceremony script, the ceremony becomes a couples unique story. I have had couples that have passionately kissed as the bride meets the groom at the alter, I have had to ask couples to stop chatting to commence the ceremony, and the sweetest of brides has sworn as she messes up her vows and leaves her guests roaring with laughter.

What will be your story?
Areas serviced:
Newcastle, Hunter Valley and Port Stephens
Celebrant Town/ Suburb:
Rothbury