Andrew Whitbread-Brown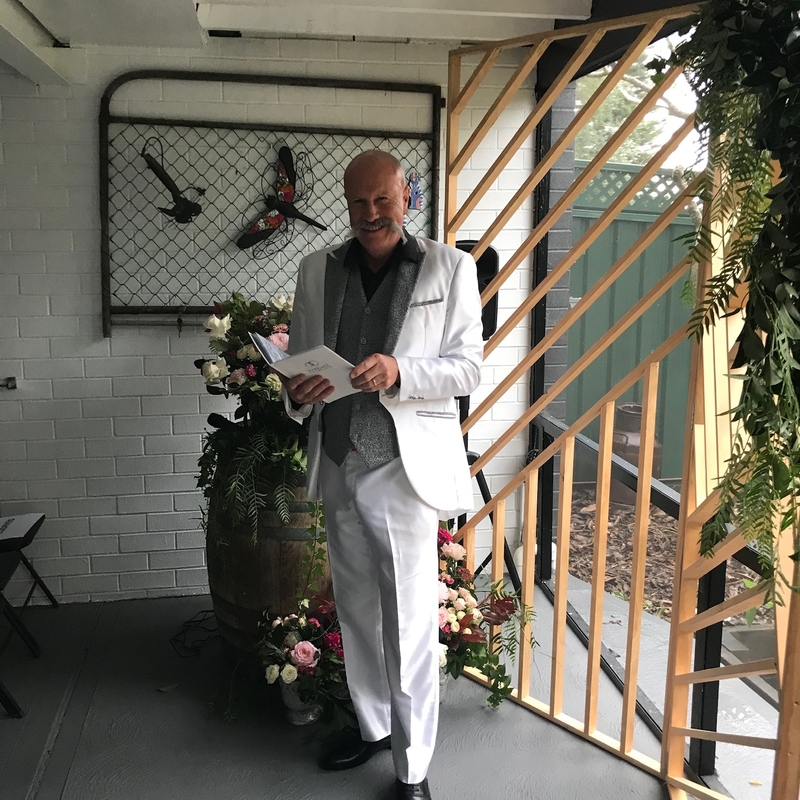 Celebrant background:
I worked for Thirty Eight years in the Steel Industry in Newcastle and decided it was time for a new career.
So I retired from Steel and became a Marriage Celebrant.
During the last Thirty Years I have volunteered extensively in the glbti and hiv/aids communities in the Newcastle area including leading many of these organisations.

In the nineties I was the contributing editor and columnist for the now defunct magazine called Preference. Writing for this magazine gave me a love of words and stories of people.

My partner Bill and I have been together 29 years and we got Married in Vancouver in 2007.
Why I'm a celebrant:
I became a Celebrant as I am a people person and being part of a couples Happiest day is a reward as well as a blessing .
I enjoy the happiness that Weddings bring to people and am now able to be a key part of that process.
Treasured memories:
My best memories are of our family. Bill and I have three children and three grandchildren.
Watching them grow up to be Adults and becomes parents themselves is a wonderful part of our lives.
Seeing our grandchildren for the first time after they were born. Wow. Magnificent.
Tips :
Take mental notes at other Weddings to gain new skills or ideas you hadn't thought of.
Be fabulous.
and I'd like to say:
I am loving my new career as a Marriage Celebrant.
Meeting new and interesting couples has added an extra bit of sparkle to my life.
To see the emotions a Wedding ceremony gives the couple and the guests is one of the biggest joys in the world.
Areas serviced:
Newcastle, HUNTER Valley and Port Stephens, Central Coast
Celebrant Town/ Suburb:
Cardiff Heights