Unique Ceremonies with Myrna Seeruthun
Unique Ceremonies with Myrna Seeruthun
The Supreme Celebrant Boutique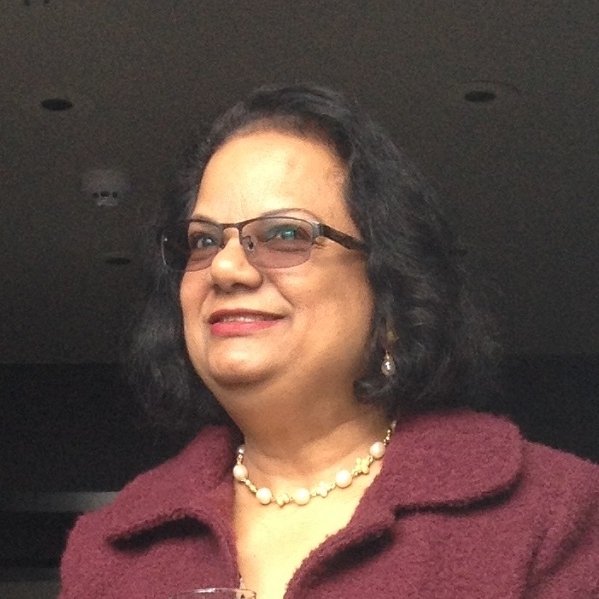 Celebrant background:
As a former TAFE NSW head teacher, my duties included lecturing, managing, counselling and mentoring teaching staff and student cohorts from all walks of life including LGBTQI.
These special people skills, together with the required public speaking skills, have provided me with the qualities required of an effective and efficient Celebrant.

While I have found that the provision of solace, tolerance, fortitude, serenity and compassion in times of grief and loss is second nature to me, I am able to turn on vivacity, animation, enthusiasm, exuberance and cheerfulness at blissful events such as weddings.

I have performed at public events most of my life. As a young adult, I have performed on stage, and during my teaching career, my position required me to take the additional roles of chairperson at staff meetings and master of ceremonies at events such as graduation nights.

I am always well prepared and my delivery is always appropriate.





Why I'm a celebrant:
When I retired from my position as an adult educator, I felt I was missing the human contact, and after a search I found that I could fill this void by becoming a Celebrant.
I enjoy getting to know people with the objective of delving into their likes and dislikes, their personalities, their traits and characters, and their dispositions, in order to map a theme and produce the most suitable arrangement for their ceremony. My aim is to make this the most memorable experience they have ever had.
In addition to wedding and funeral ceremonies, I celebrate events such as reaffirmation of vows, pet funerals, name giving rites, graduations, anniversaries, commitments, birthdays, engagements, RSL funeral ceremonies, ash scattering, memorials, burials, cremations, and more. I believe a ceremony that is appropriately fashioned, is woven into an event which will be remembered for years to come.
"For true love is inexhaustible; the more you give, the more you have. And if you go to draw at the true fountainhead, the more water you draw, the more abundant is its flow." Antoine de Saint-Exupéry
Areas serviced:
Sydney city and suburbs - all surrounding metropolitan locations
Celebrant Town/ Suburb:
Prospect