Trevor Hayley
Funeral and Life Memorial Celebrant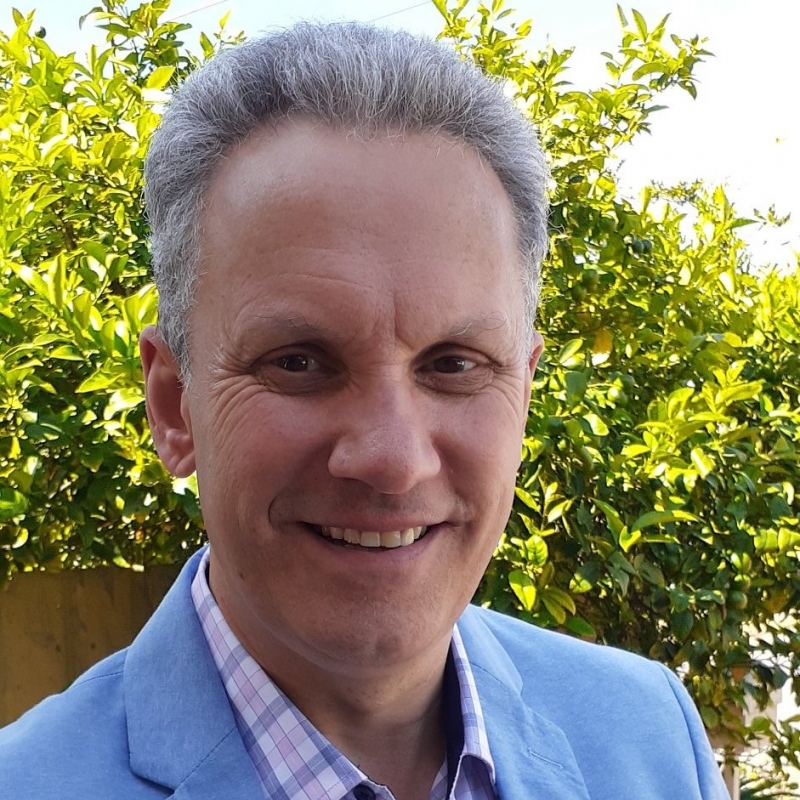 Celebrant background:
There is grief, because we have loved. But is a love to be celebrated. It is possible to have a balance between warmth and sensitivity, while at the same time, the space to celebrate the uniqueness and essence of the person.
And you may want someone to sit and be present with you, provide space for you to remember, talking together about your emotions and wishes for the memorial.
At this time you might be feeling overwhelmed by what has just happened and want to be able to mark your loss in some way.

You want warmth, respect, sensitivity, someone to be present with you, walk with you, and rekindle memories, for people to gather to support you and your family in your time of sorrow.

Most of us want to be able to make a difference, to leave the world a better place. To be in the lives of families, when you have had a loved one die, to be able to provide practical and compassionate care is what has drawn me to facilitate meaningful funerals and memorials.
Why I'm a celebrant:
Previously I was involved in a professional capacity assisting clients with their accounting and taxation needs for around twenty years. Although I enjoyed the client contact, and many a conversation about non-financial matters, I found a growing 'disconnect' with the work, until it got to the point that I had to move on.
Although I already had a Bachelor of Commerce, I retrained in a Certificate IV in Chaplaincy and Pastoral Care. The study was engaging, learning such concepts as client empowerment, being truly present with people, how incredibly unique we all are, as well as general concepts of 'delivering' pastoral care to clients.
The course also provided extensive training into grief and loss, and it was through this learning I became aware I may have something to offer in this area. This led to me taking the step to establish my own business as a Funeral and Life in Memorial Celebrant.
Treasured memories:
I was fortunate to be brought up in a loving home. So many memories:
- Going to the annual Adelaide Christmas Pageant, and the snacks afterwards
- Mum singing in a choir at Christmas time
- Mum passing on her love of music to me.
- The Hayley family Christmas lunch, my Grandparents and extended family
- The family holidays
- 'Tuppence' our family pet cat of 17 years
- Times with Dad, hockey, scouts, Peterborough weekend
- Our wonderful local community, the cricket games and the 'big tree.'
Tips :
What is the difference between a funeral and memorial?
In a funeral, the coffin is present, with the deceased inside. Given the time sensitivity, funerals will usually happen within two weeks of death and after, the funeral the body will go to burial or cremation. With a memorial service, whether there has already been cremation, or the body has been unrecovered, there will be a ceremony where memories will be shared. There is not the time sensitivity of funerals, with more time to think of the most fitting memorial.
Eulogies can be scary. Can you help me?
Yes, they are one of those moments. Although public speaking is not enjoyed by all who try, funerals and memorials do provide a wonderful opportunity to tell the story. But's lets take the pressure off a little. I will always encourage the family to write the eulogy. but then leave it open on the day, whether a family member deliver it or not. If you decide at the last minute you can't deliver the eulogy, I will be able to deliver it for you. Alternatively, if you decide you can on the day, just step in.
and I'd like to say:
Being present, my core value………………………..
People have a desire to be truly heard, to be able to tell their own unique story, and to be understood. To be able to connect with someone, giving my undivided attention, and to listen 'inwardly' to the nuance that makes each person unique is the best gift I can bring. You are more than a client; you are a fellow traveler in life.
Areas serviced:
Adelaide City, suburbs and surrounding regions
Celebrant Town/ Suburb:
Seaview Downs