Steven Nicholl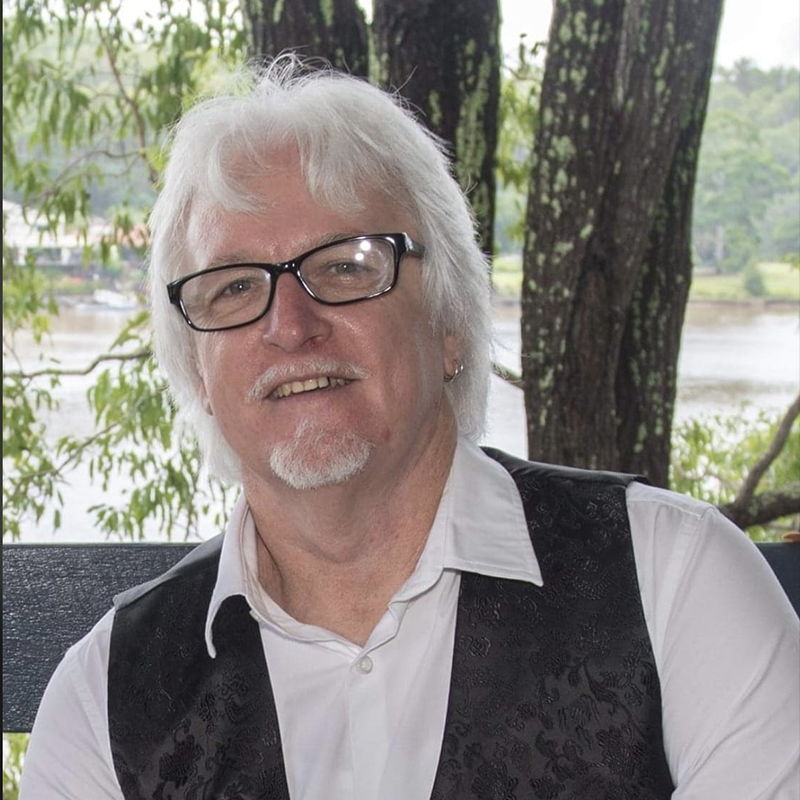 Celebrant background:
Retired motor mechanic with 40 years experience, 28 of those specialising in the motorcycle industry. 3 years TAFE teacher ( Automotive mechanical).
I am also a musician, guitar, bass, and drums, with many years experience in the music industry.
Spent 12 years of my life racing motorcycles at state and national level retiring in 1999. Married to my best friend with four awesome kids, who are all grown up now, two of which are married. We are now grandparents, grandchildren are the best.

Became a wedding celebrant after early retirement from full time work.

Why I'm a celebrant:
I became a celebrant for a few reasons. After deciding to take an early retirement from full time work, it was time for a more rewarding career, and one that was much more friendlier on my body.
Being a song writer, I am quite good at poetry, and writing a script that is personal for a couple is very satisfying.
I love performing, through playing music I bring joy to peoples lives, helping them to forget their life's problems even if only for a brief moment.
My daughter said that I would be a great celebrant during a conversation about weddings, and it was a career I was thinking about for a very long time.
I believe in marriage, and I for one know that it has been the best thing for my life, and I want to share that, to help others experience what I have. I believe my purpose in this world is to help other people to grow, to be better people and to live a fulfilling happy life.
Making a couples wedding day to be one of the best memories of their lifetime, brings me self satisfaction and happiness, it is a feeling that is not often found in other professions.
Treasured memories:
Apart from my own wedding, the birth of our children, seeing and participating in our two eldest's weddings. being asked to marry a long time friend and his partner in a Celtic ceremony at a magical country setting was pretty special.
For me, the things I treasure most is getting to really know my couples, sharing their emotions and the honour that comes with being asked to perform their ceremony.
When you stand with your couples on the day, sharing that moment is a feeling I will never forget, and it has been the same for all my couples.
Tips :
You can never be too prepared.
Areas serviced:
Brisbane City and suburbs. Gold Coast and surrounding suburbs.
Celebrant Town/ Suburb:
Eagleby