Robin Goodall Livingstone
Robin Goodall Livingstone
Robin Livingstone the Wedding Celebrant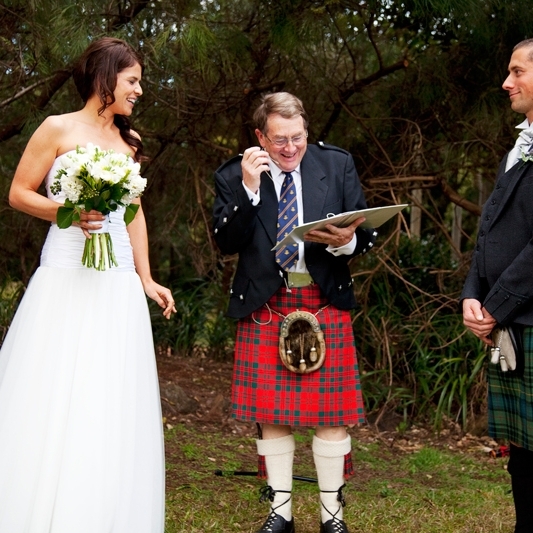 Celebrant background:
Over 10 years as a Celebrant, specialising in Scottish and Celtic weddings but love to officiate at all weddings. I'm also an expert highland bagpipe player that can bring all sorts of joy to a wedding.
Trained in public speaking and presentation skills and love to work with couples and families to bring out the most memorable day.
Why I'm a celebrant:
I'm a Celebrant for weddings as I love to work with happy people. Being married for over 40 years I truly believe in the institution of marriage and the joy and happiness if brings to family and society at large.
Treasured memories:
My first wedding ceremony and I'd love to have a future treasured memory of being the celebrant at one of my own children's marriage.
Areas serviced:
Brisbane and SE Qld in general but have on occasions travelled to NSW and Tassie in the past to conduct ceremonies.
Celebrant Town/ Suburb:
Sinnamon PRK
Skype :
robinlivingstone1