Carolyn MacDonald
Carolyn MacDonald Celebrant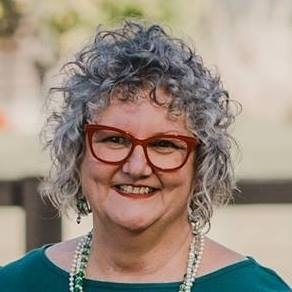 Celebrant background:
I have worked with the public for over 40 years and helping people is what I do best. Whatever your ceremony, the main thing is to do what makes sense to you, so be individual and true to yourselves and that will always be the best decision.
Why I'm a celebrant:
I will work with you and encourage you to listen to your soul, not to what others might be telling you to have or to do. Tradition plays a very large part in Weddings but there are really only a few things that are legally binding. Once you see how much you either don't have to include or how much you can do what fits well with you, then you are free to have the day that really represents who you both are.
I will walk you through what has to happen as far as documentation goes and am always available for a chat or for whatever questions you may have.
The main thing for a successful ceremony is communication with each other. So talk to your celebrant !!
I am a celebrant because I want to help people have the ceremony they really want.
Tips :
WEDDINGS
Have your documents ready before you see your celebrant.
You need identification, so passport or driver's license\
Birth Certificates
Information about your parents, whether you still have them or whether they have moved on to that other big adventure.
The date and place of your ceremony and whether you have an alternative venue incase of rain etc.
Areas serviced:
Newcastle, Hunter Valley and Port Stephens
Celebrant Town/ Suburb:
Charlestown