Wayne B. Eadon
Always & Forever, Authorised Celebrant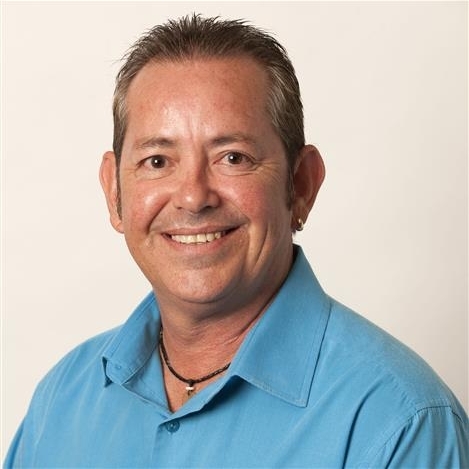 Celebrant background:
Qualified as a Celebrant in July 2021 and have already completed several successful Weddings and made many couples very happy. Looking forward to what 2022 has to offer.
I am a cheerful, fun-loving Celebrant, but also one who takes the whole process very seriously. Whether it be a Wedding, Baby-Naming, Vow Renewal, Funeral or any other life event, you can count on me to make this a day you'll never forget.
Why I'm a celebrant:
The reason I became a Celebrant was because I value the whole tradition of rituals. Whether it be a Marriage between two people, a celebration of an event or remembering someone we've lost, these are all times in our lives where we want everything to just be the best it could be.
Having been blessed with a mixed cultural background I have seen celebrations carried out in so many different ways and believe I can bring these diversities into what I do. At the end of the day it is tailored to suit the Client and nothing else and ensuring the Client's wishes have been fulfilled. I bring an extra splash of magic to every event I do.
Treasured memories:
I have been in the unfortunate position to have had to deliver several eulogies in my time. Probably the two hardest were for my Brother and my Father. You go through so many times together that you remember, both good & bad, but you never seem to get it all clear in your head. As soon as you start to put pen to paper it all just flows. Stopping the memories is such a difficult thing to do but putting them in 'order of importance' is probably the hardest thing to do.
Tips :
Planning a ceremony usually revolves around a date. Whether it be a 'date of significance' or a 'date of choice', this is where it all begins. Starting with ideas a Celebrant can turn these into a 'life story' or a 'story to begin a new life'. Sometimes it's worthwhile sitting with a stranger, or someone who is objective, and let them put the pieces together. Looking from outside to inside can often bring about things that can be so easily overlooked or taken for granted. Find someone you can feel totally relaxed with and someone you know will keep all your inner-most feelings & secrets in total confidence. A licensed Celebrant promises this will be the case. So stop putting it off, it's time to get planning.
and I'd like to say:
I promise to give you the best experience ever. I am patient, caring, cheerful and totally trustworthy. The success of your Special Day will also be a successful day for me.
Areas serviced:
South of the River, The Peel Region, PERTH
Celebrant Town/ Suburb:
Byford