Adam Nelson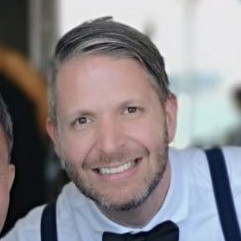 Celebrant background:
I stand with you, so you can say "I do".
and I'd like to say:
Salutations; Adam is my name and "whispering weddings" is my game.
My role as a wedding whisperer is to create a narrative that celebrates your love and recognises it legally. So how exactly do I do this?
First and foremost, with any legally binding contract, there is going to be paper work, & leading up to your big day, I can guarantee the last thing you want to be worrying about is paperwork. I take all of the stress out of this often confusing and time-consuming process, by completing all paperwork with you, ensuring you understand entirely what you are completing and signing.
Then, over a coffee or three, I will learn about your relationship and script your journey into a story of love to share with those closest to you.
Areas serviced:
All of WA
Celebrant Town/ Suburb:
Redcliffe