Deaf Services Queensland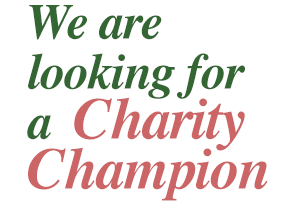 Why I'm a PWAP Charity Champion:
When I first became a celebrant I met a young couple who were both deaf. This couple had two young children who had no hearing problems.
This couple asked if I could be their celebrant.
To work with this lovely couple, and their children, to prepare their wedding ceremony was a profound privilege, and it left a deep impression on me. Deaf Services Queensland is a provider for Deaf and hard of hearing community members working with all ages with a focus on community and empowerment. Their services include Ageing Well, Lifestyle Support, Education and Hearing for Kids.

I am a keen sponsor of Deaf Services Queensland because I like to see all people, wherever possible, have the same opportunities in life, whatever their circumstances, and even if they have a disability.

It is important for me to be able, through sponsoring this charity, to help deaf people live as normal a life as possible and engage in all the things that you and I take for granted.
Aims:
Aims: Deaf Services Queensland is a not for profit organisation working with the community to enhance services and programs that benefit Deaf and hard of hearing adults and children across Australia.
Type of charity/non-profit:
Children
Community
Disability
Education
Families
For:
Deaf Services Queensland is the prominent service provider for Deaf and hard of hearing community members across all ages in Queensland with a focus o
Areas serviced:
Queensland wide
Based in:
Head Office: Moorooka at 915 Ipswich Road, Moorooka QLD 4105