TCN has a special forum TCN-CAL Celebrant Group Copyright FORUM for TCN celebrant members to share poetry and prose, which can only legally done via in-house closed website based forums.
Yahoo Forums are considered public forums so are not covered by the CAL Copyright Licence.
To access this forum, you need to:
1. LOGIN
2. Click the FORUMS tab on the top header bar
3. Scroll down to locate the Forum
4. Click on the Forum name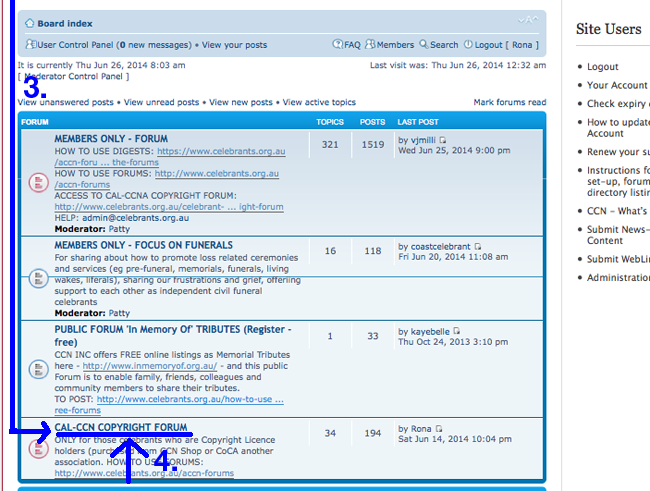 Any hassles, pleae contact us.