TCN Inc has a Same Sex Relationship Friendly Logos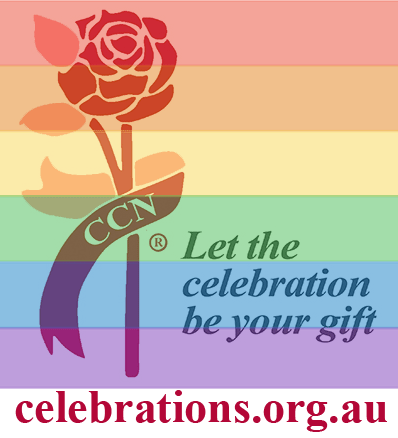 Marriage is not the only rite of passage or life event of importance in the lives of families and communities.
TCN supports civil and human rights and as such considers this logo to be a symbol of respect and non-discrimination for all people.
TCN Members can access a variety of sizes of this logo to use on their websites and other publicity in the Members Only section - Celebrancy Practice.
To save an image to your computer from a webpage
PC: Right click on the image and click SAVE AS.

Save to the desktop or into a folder you set up

MAC USERS NOTE:

Drag from this page onto your desktop or
right click equivalent on MAC is hold down the CONTROL key and click SAVE AS.
Civil Marriage Celebrants support same sex marriage
Celebrants who display same sized rainbow rings in an equal sign support same sex marriage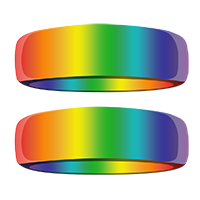 As reported inAn Australian Marriage Equality Media Update, Judth Aulich and Charles Foley, two Commonwealth Marriage Celebrants and ACT Civil Partnership Notaries on 30th July 2015 launched a national fund raising campaign to create and distrbute a Marriage Equality Logo that could be used by all marriage celebrants who were supportive of Marriage Equality.
TCN congratulates Judy and Charles for this important initiative.

If you would like to display this logo on your website, you will need to agree to the terms and conditions of use. Then you can download a zip file of various size logos -

25 x 25, 50 x 50, 75 x 75, 100 x 100, 200 x 200, 400 x 400 - or copy and paste html text for your website
NOTE: It is best to download the images for Civil Marriage Celebrants support same sex marriage and upload these into your websiite, than use the links provided as these links open back in J Aulich's website.