Civil Marriage Celebrants support same sex marriage
Celebrants who display same sized rainbow rings in an equal sign support same sex marriage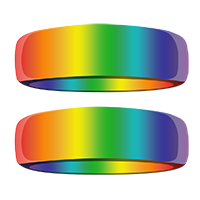 As reported inAn Australian Marriage Equality Media Update, Judth Aulich and Charles Foley, two Commonwealth Marriage Celebrants and ACT Civil Partnership Notaries on 30th July 2015 launched a national fund raising campaign to create and distrbute a Marriage Equality Logo that could be used by all marriage celebrants who were supportive of Marriage Equality.
The Celebrants Network congratulates Judy and Charles for this important initiative.

If you would like to display this logo on your website, you will need to agree to the terms and conditions of use.
Then you can download a zip file of various size logos -

25 x 25, 50 x 50, 75 x 75, 100 x 100, 200 x 200, 400 x 400 - or copy and paste html text for your website
NOTE: It is best to download the images for Civil Marriage Celebrants support same sex marriage and upload these into your websiite, than rather use the links provided as these links open back in J Aulich's website.
Civil Celebrants supporting members of the LGBTIQ community through a range of ceremonies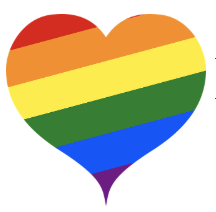 Individuals, couples and families need a range of ceremonies and celebrations - not just marriage!

This image may be useful to show your local communities that you are an LGBTIQ friendly celebrant.
This images comes from Pixabay - free to join.
It is titled heart-shape-red-love-heart-shape-1348870

Pixabay License

Free for commercial use

No attribution required