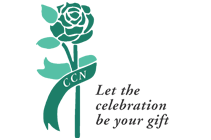 The Celebrants Network Inc.
Admin: PO Box 3113 Robertson NSW 2577
www.celebrations.org.au
The Hon Nicola Roxon
Attorney-General
Parliament House
Canberra ACT 2600
E:
This email address is being protected from spambots. You need JavaScript enabled to view it.
Monday 10th December 2012
Dear Attorney
We are writing to say how encouraged our The Celebrants Network Inc. National Committee is to hear from our Delegate Rona Goold that you are seriously considering the recommendations of our peak body the Coalition of Celebrant Associations aimed at:
improving the professionalism of Commonwealth marriage celebrants;
restoring parity with State registered marriage celebrants; and
examining ways in which the Department can implement Cost Recovery on a fair and equitable basis, and in an effective and efficient manner.
For the last decade, celebrant associations have raised their concerns about the negative consequences of the 2003 Appointment model for Commonwealth Celebrants.
Our Association wants to ensure that you, as Attorney-General, know that our association supports our peak body the Coalition of Celebrant Associations (CoCA) Incorporated's recent recommendations for the Marriage Act to be changed now to:
cap the number of new appointees such that celebrants have sufficient work to maintain and improve their knowledge and skills as outlined in CoCA's Recommendations to the Department in February 2012; strengthen Conflict of Interest provisions; and
ensure a "professional" model of celebrancy applies to both Commonwealth and State registered celebrants so that there is parity between civil and religious marriage celebrants.
Our Association also supports the CoCA recommendation for:
a Senate Inquiry into Australia's marriage law and marriage celebrant services, including the impact on different categories of marriage celebrants and setting a equitable fee for marriage registration by all marrying couples; and
improving methods and content of Ongoing Professional Development by phasing in a new Approval and Monitoring System as soon as possible
Our association considers that your support as Attorney is essential to
ensure that civil celebrants are treated as professionals and are treated with the same respect as that granted to religious celebrants and BDM staff, and
bring some parity between Commonwealth and State marriage celebrants in their appointed, regulation processes and the conditions under which they operate in delivering the same service to the public as required by Commonwealth law.
The 2003 changes and the Cost Recovery implementation have brought some positive changes , but greatly increased created discrimination against civil celebrants, who are mostly women and also consequently disadvantaged couples who choose a civil ceremony.
The TCN Inc National Committee and our association membership look forward to a positive response on these matters from yourself and the Government.
Yours sincerely,
Patricia Bowles
TCN Inc National Secretary
This email address is being protected from spambots. You need JavaScript enabled to view it.
The Celebrants Network Inc
ABN: 31 202 566 788
TCN Inc Officer Bearers
Barry Blundell
TCN Inc Chairperson
Robbie Fincham
TCN Inc Vice Chair and CoCA Alternate Delegate
Patricia Bowles
TCN Inc Secretary
Deborah Chaplin
TCN Inc Treasurer