Our apologies. Some forum images here have not yet been updated to match the new mobile friendly format. This notice will be removed when completed.

Tthe User Control Panel Section has some information on Private Messages with updated images.

Contact us if you have any hassles.


* Remember to
LOG IN

*

Click on FORUMS


* Click on USER CONTROL PANEL - under the BOARD INDEX on the left hand side
* Click PRIVATE MESSAGE TAB
Compose Message - which is your new message function
Manage PM draft - which is your drafts folder

In box

Out box

Sent messages

Rules folders and settings - where you can customise your mail further
* The Private Mail Box will Open at COMPOSE MESSAGE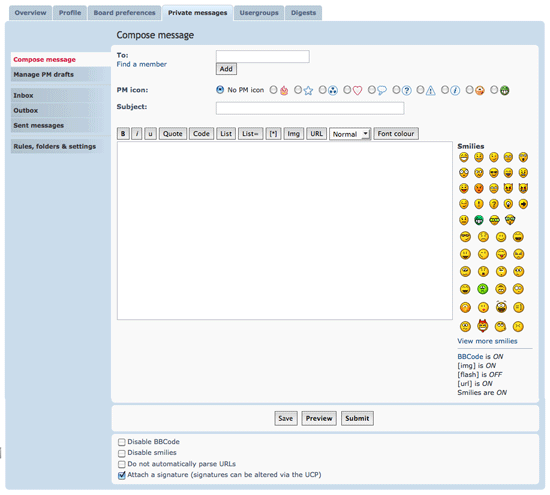 * Click on INBOX if you have mail, and

* Click on the heading of the mail to read the post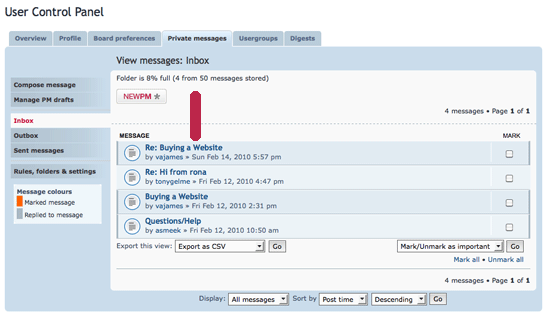 REPLY to a message as you would from your email box.
* OUTBOX looks like this

* SENT BOX looks like this

Contact us if you need more information