Our apologies. Some forum images here have not yet been updated to match the new mobile friendly format. This notice will be removed when completed. Contact us if you have any hassles.
Login
Click in the AGM Forum
May initially look like this at the beginning of the voting:
See the motions in order from the bottom up - 1 to 5

It's suggested you take your time:

When the AGM commences - start with Attendance then do Motion 1,2,3,4,5 and sign off.
The order of these topics will change as others make their votes or comments.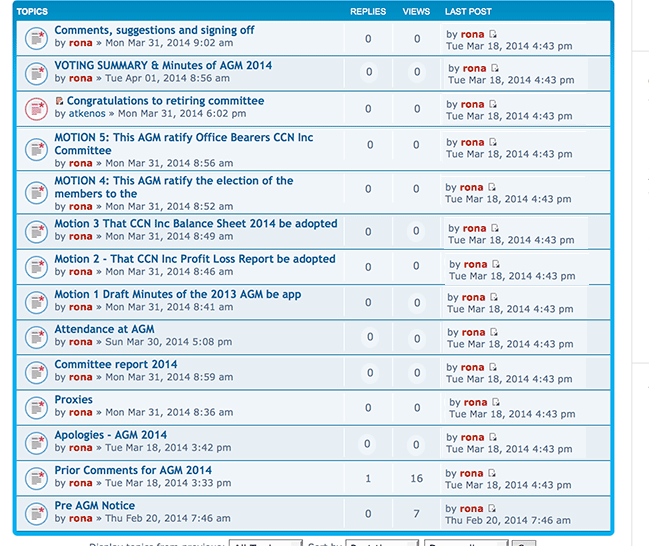 Click the topic requiring a vote eg:

Read any instructions
Choose your Vote for that motion
Submit Vote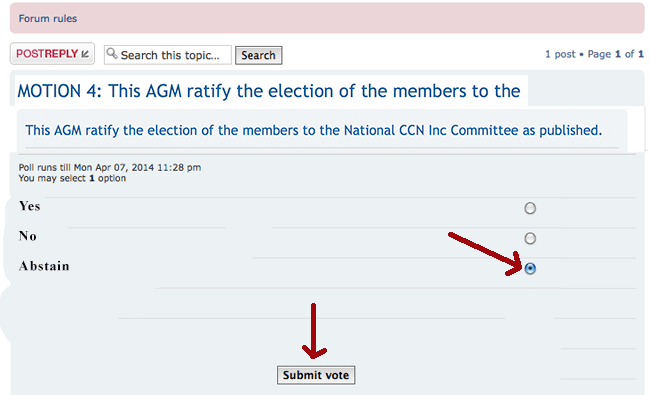 Click VIEW RESULTS
The web poll will tally the results as people vote - clever eh?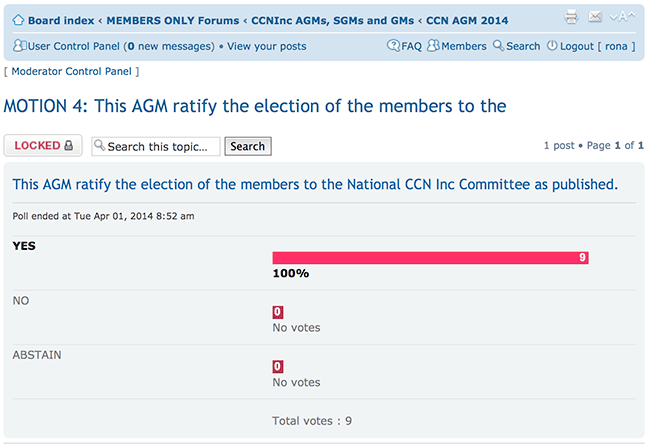 Note how the topics will change position during the voting period.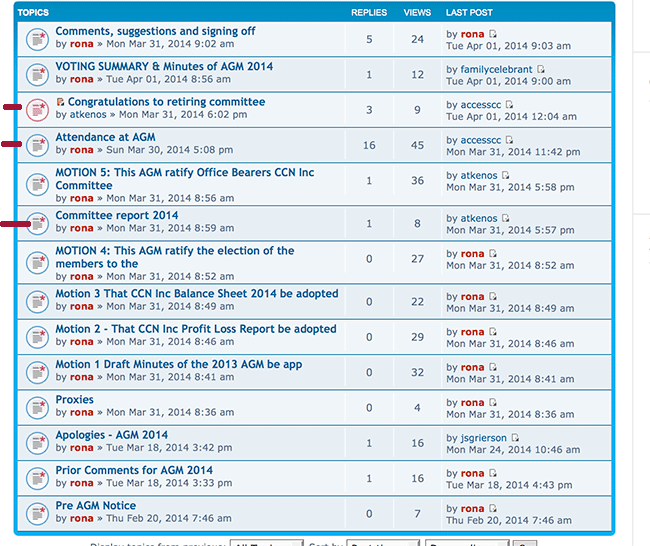 You can follow your voting either under the LAST POST or if someone else is online with you, clicking into a topic to see if you have voted.

The software will not let you vote twice - so if you see a results tally you have votes
Contact us, if this is not clear or you have any hassles.