Remember to

LOG IN


Click on FORUMS

Click the FORUMS - Members click twice if you cannot see the MEMBERS ONLY FORUM.
Access each Forum by clicking on the Forum or Subforum NAME
Click the Forums NAME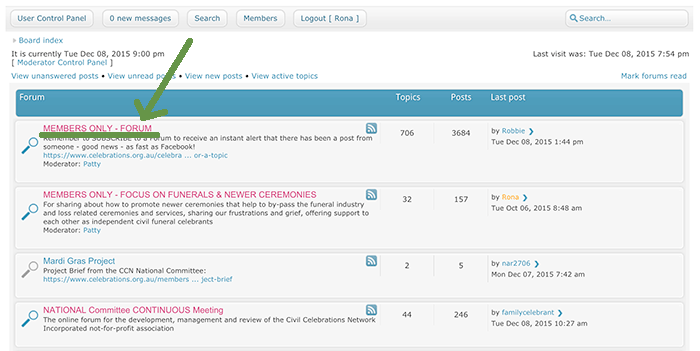 To start a new topic, go to the forum you want, click NEW TOPIC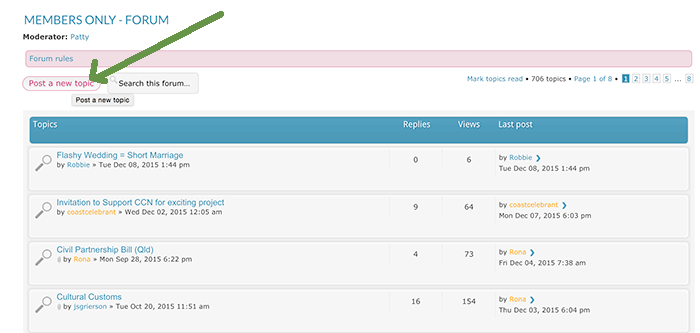 Type in your MESSAGE

Choose Icon if desired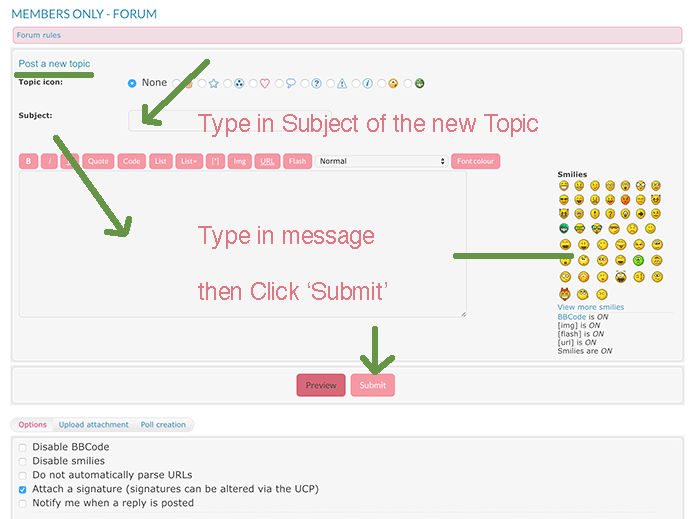 Use EDITOR to bold, underline etc.

Use Smilies if wished
Click SUBMIT


Note: you will be able to edit your post, provided someone else has not added another post since doing yours.

Click icons to EDIT or DELETE if needed




Click SUBMIT to save changes

TIP:
If your message is going to take some time to type, either create in an email or word document and copy and past across
OR
Click "SUBMIT'" regularly as you can edit your post afterwards.
Contact us if you have any hassles