Ceremonies for the living
'A liferal (pn: life-for-all) can be a heady experience indeed. Mine turned me round and made me focus on all I had, not what I didn't. Apart from my wedding, it was the best day of my life'.

Paul 'Feisty' Hassing
The Celebrant Network recommends celebrating people while they are alive!

Sixty and Seventy Birthdays and Wedding Anniversaries are great opportunities for this.

Celebrate the Joy of Living
Paul Hassing is a man with a mission close to the heart of many celebrants.

Paul experienced a life changing event - one as powerful as his wedding.

Our family and/ or friends are our community - not just a safety net, but part of the fabric of living within which we live, but often take for granted.
Birthdays, Wedding Anniversaries, Father's Days, Mother's Days, Coming of Wisdom Age, Coming of Age ... are all celebrations that are an opportunity for a liferal (this is your liferal).

It may not really matter what we call them - rather that we have them.
We thank Paul for his willingness to share all this material here in our TCN website, and our appreciation of the truth of the paradox - it is in receiving that we give - in giving that we receive - for we are all one.


NOTE: The remainder of this page is material from Paul's website.

Reprinted with permission.


liferal
A new word by Paul 'Feisty' Hassing
Founder & Senior Writer @ The Feisty Empire
definition
liferal (pronounced 'life-for-all')

noun: Organised event to celebrate love, friendship and the joy of living. Opposite of funeral.
Explanation

We drop everything to attend the funeral of someone we love. Whatever our commitments, we work around them, because there's only ever one official opportunity to mourn with others who knew the beloved.
Getting time off work, postponing holidays, rescheduling meetings and so on can be difficult and inconvenient, but we do it. We go to great pains to 'celebrate' death; why not do the same to celebrate life?
A liferal is the antithesis of a funeral. It's a gathering to celebrate friendships before they are dissolved by death. Since death is unpredictable yet inevitable, a liferal is logical.
Far better to spend time, money and effort celebrating with a live friend than to waste it on wreaths and bereavement notices when they pass away.
When someone crosses over (especially suddenly) we lament the chances we had to exchange truths like: I love you, thank you, you are precious, I'm glad you're my friend. These opportunities are lost forever, making our bereavement all the more painful.
A liferal is our chance to tell friends everything we'll otherwise regret not having told them after their (or our) passing.
Since death is inescapable, we can't afford for it to be our enemy. Rather, we should make death our ally. By using it as a constant reminder of the precious, fragile nature of our life and love, we will seldom abuse either, and thus be richer for the time we do manage to walk the Earth.
Paul's Goal
I aim to get liferal into the Oxford Dictionary by 2020. If you like the idea of a liferal, embrace it.

If you like the word, please speak it, write it and pass it on.

You'll be doing me a great service.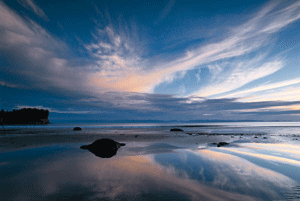 Once
liferal
catches on, it's only a matter of time until we have a precise, official term for a wonderful, healing gesture of love, friendship and celebration.

History

I coined the term liferal at the wake of a friend who suicided in December 1997. I subsequently wrote a tribute song to him that my band Fluffy's Chain performed at our second and final gig at The Club in Collingwood, Melbourne, Australia in March 1998.
When friends of mine paid for their entire wedding party to fly to and stay in Sydney in 2001, I said this was a wonderful example of a liferal.
I also used the term when a mate organised a spontaneous mystery day filled with adventures, gifts and special treats for my wife and me.
When I turned 40 in 2005, a generous friend organised a surprise liferal for me. Her husband performed a song he'd written especially and gave it to me in a folder headed This is Your Liferal. Others delivered eulogies they'd written, with copies for me to keep and re-read.
I'd been feeling very low when my liferal was sprung on me. I was so overwhelmed with gratitude, that I actually had a brief, out-of-body experience. When I got home, I felt compelled to write this poem.
Poem: Net
I was in the Abyss
Beyond the Precipice
Hurtling Hellwards
At Terminal Velocity.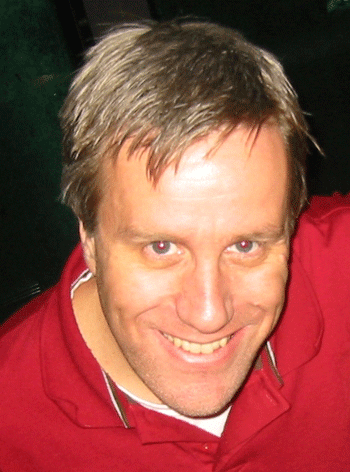 Behold! A line!
Cast from the Edge.
By my Friends.
To save me.
A farrago.
A tissue of truths.
Motley.
Harlequin.
Cobbled together with Love.
Threads of conversation.
Seeds of thought.
Sprouted like Velcro.
Stick to my clothes.
Halting my descent.
Echoes of laughter.
Gild the frozen crevice.
Denying my solitude.
This fragile NET,
Slave to Belief -
Yet I am held.
Defying Fate.
And Death.
Like Fishermen they haul;
Giving their all.
To save their minnow
From the Deep.
Twice born.
Ever humbled.
My new life.
Starts today.
Thank you.

© Paul Hassing
As you may gather, a liferal can be a heady experience indeed. Mine turned me round and made me focus on all I had, not what I didn't.
Apart from my wedding, it was the best day of my life.
What about you?
Have you considered giving such a gift to someone else?