Our apologies. Some forum images here have not yet been updated to match the new mobile friendly format. This notice will be removed when completed. Contact us if you have any hassles.
1. Login to the forums
2. Locate the Forum or Post where you wish to place the file.
3. Click

or

to open a new post box
4. Add text as required until you are ready to insert the file
5. Click Upload Attachment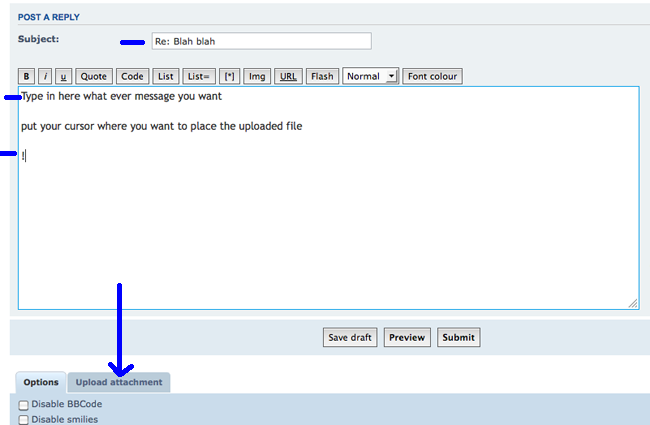 6. Click Browse to locate the file in your computer

7. Locate and highlight the file you want
8. Click Open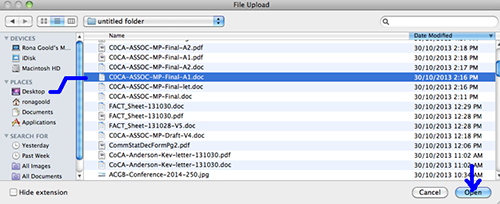 9. Type in any associated comment
10. Click Add the file.

11. Click your cursor back where you what to place the file

12. Click Place inline

13. Continue typing if needed
14. When finished, click Submit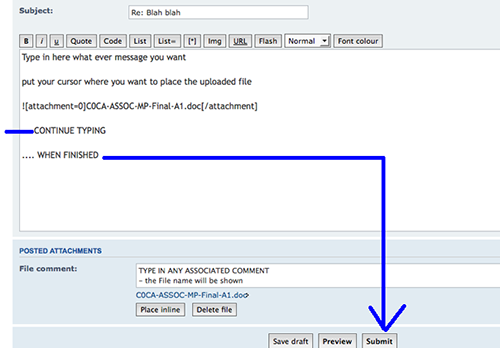 15. To check the file is uploaded correctly, click View your submitted message
16. The post should look as follows.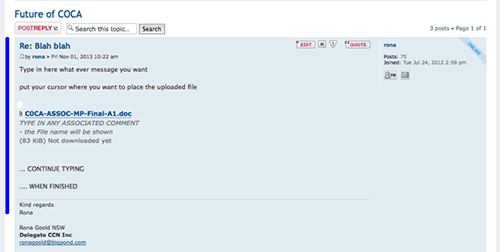 17. To double check you can click the underlined file to see this downloads correctly.
Any hassle, contact us