The Forum Rules require that you have your full name, suburb/town and state as a minimum on all posts.
Setting this up once in the User Comtrol Panel once, means this information will automatically display - saving time
Note: If you have not registered, go to top left of the website then click Register . This is free, but TCN Membership fees apply for Members Only Forums.
To Access Your User Control Panel
Login
Click the FORUMS on the header
Click the words User Control Panel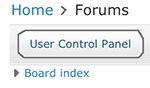 Choose Proflle in the First drop down menu
Choose Edit signature in the Second drop down menu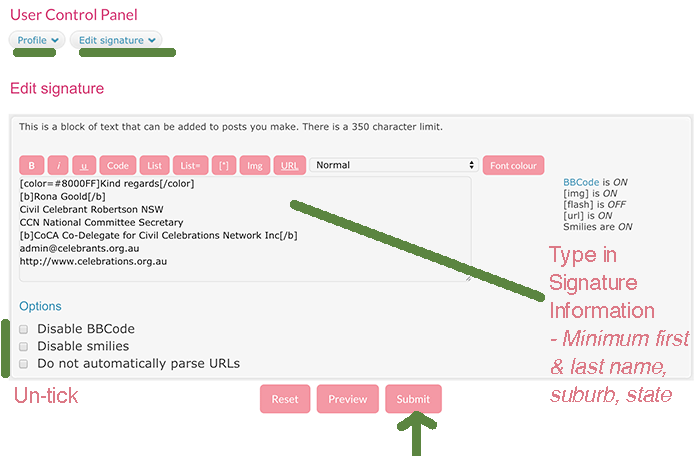 NOTE: FULL NAME, TOWN, STATE - this is a minimum requirement.
If you'd like to bold, underline or colour your signature, that can be done too.
Note: The text here may look a little strange as it is html code.
But it converts properly, when sent - Clever eh!

Click SUBMIT (not reset), when finished


NOTE:

To box "Attach a signature" at the bottom of a reply post or new topics - to save your typing this every time
Go to board preferences, then edit posting defaults
Make sure ATTACH SIGNATURE BY DEFAULT button is ticked and submit.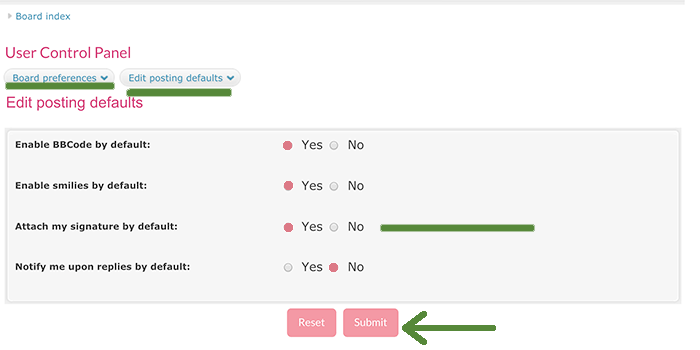 When you make a post the box Attach Signature will already be tick so your signature will be added automatically every time you make a post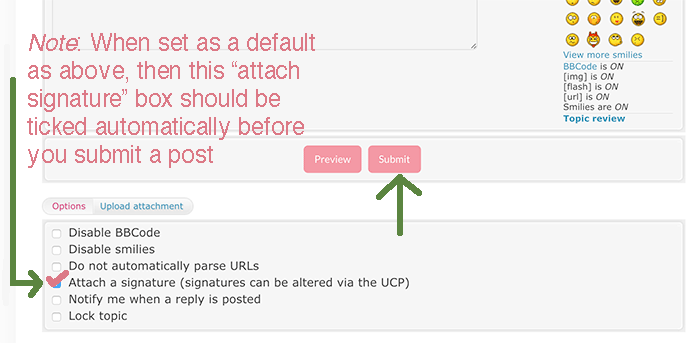 Any hassles, contact us