Here is an example of the way one family chose to celebrate their son's Twenty First Birthday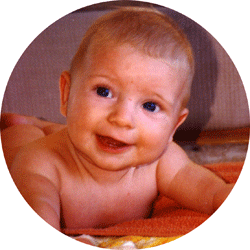 Twenty First Celebration for Max
Celebrant: Rona Goold

GONG
MUSIC:
WELCOME:
On behalf of L(mother) and P(father) and Max, I welcome everyone here. This a precious time that we have together.
We are here today to celebrate P(father)'s 60th and Max's 21st birthdays, to celebrate two very remarkable men, father and son. And they would not be who they are without L(mother)'s support, and this gathering would not have taken place without her hard work, and we all thank her.
We take time out to create together a time capsule – not one buried in earth – but one to be buried in the recesses of our hearts and minds. These times together are special, in contrast to the busy-ness of our daily lives. We can take a moment, in this beautiful place, to touch on the mystery that brought our atoms together, that holds them so, the mystery that will some day let them drift apart to be perhaps part of the cycle of life somewhere else.
Many, many minutes, days and years have brought us to this moment – in Max's case over 11 million minutes – or 31 and half million as in P(father)'s (I'm not doing the sums for those of us who are a deal older J). Right now, we want to put aside the busyness of all those minutes, and be in the present, totally absorbed in the task at hand, to create with devotion, beauty and skill a beautiful time and space together, to honour and appreciate Maximilian P. So in this next hour or so we will focus on Max.
For most of us life is a matter of trial and error and getting to know ourselves. Our passions, our interests and our goals often form early in childhood, and they change and develop as we grow. In some ways turning 21 is a significant marker. Max is leaving behind some aspects of his childhood, and moving into full adulthood, his future opening up for him.
Since time began people have taken time out to tell stories, to remember the good times and mourn their passing, to be relieved of the bad, to reflect upon the past, to draw inspiration and hope, to be grateful. We are doing this together for Max, and we are thankful for what is now – a time still pregnant with its possibilities, all the more possible because of the support and love of family and friends like yourselves.
A twenty first birthday is a time honoured tradition. In the past it was the formal acknowledgement of the change of status of a young person into full citizenship and adult responsibilities. Today we see it as one of many rites of passage, along with other birthdays, when turning 12, 16, or 18 or 30 and so on. Our brains, we know now, don't fully mature until around 25 years old and then of course we spend the rest of our lives in growing into mature and wise people, if we can be courageous enough to take up the challenge.
So the 21st is still an appropriate time to acknowledge the transition to adulthood, a good time to tell stories reflecting on our journey together so far.

To start our proceedings today, we have created a visual and auditory presentation to remind us and Max of his journey. Not at all meant to embarrass you Max, but to tell some of your story. Watching this will remind us all of our own beginnings, it will remind us of how the threads of life come together to form a child that then grows into an adult. It will remind us of how unique and priceless each one of us is.
Max's story will remind us of how life is a gift to be treasured and lived to the full – it means taking risks and accepting mistakes as an opportunity for learning; it means discovering a sense of purpose and taking delight in your own existence.
GONG
PICTORIAL REVIEW OF CHILDHOOD
Quick time movie reviewing Max's childhood.
GONG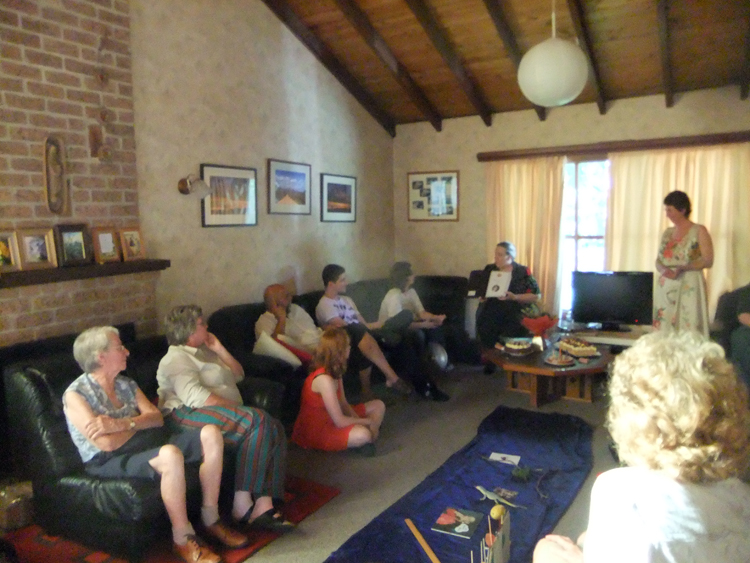 SHARING SYMBOLS AND MEMORIES
In preparing for today L(mother) asked that you bring an item that symbolised some aspect of Max, or our relationship with him, or a time spent together, something to contribute to our 'time capsule'.
We've laid this blue cloth here to represent the universal symbol of the river of life – roughly to show the time from before Max's birth to now. I'll place this X marks the spot to roughly indicate Max's birth, so we can choose where we'd like to place our contribution to today's ceremony.
As I explained earlier, I'd ask for us each to introduce ourselves to the group, say who we are, when we first met Max, what our relationship is with him, share something about why we've chosen the contribution we have and to place it somewhere on this blue time line. People without objects just to say name and how you know max.

Share the time: 2 or 3 minutes at the most, remembering that 2 minutes by 30 people would take an hour.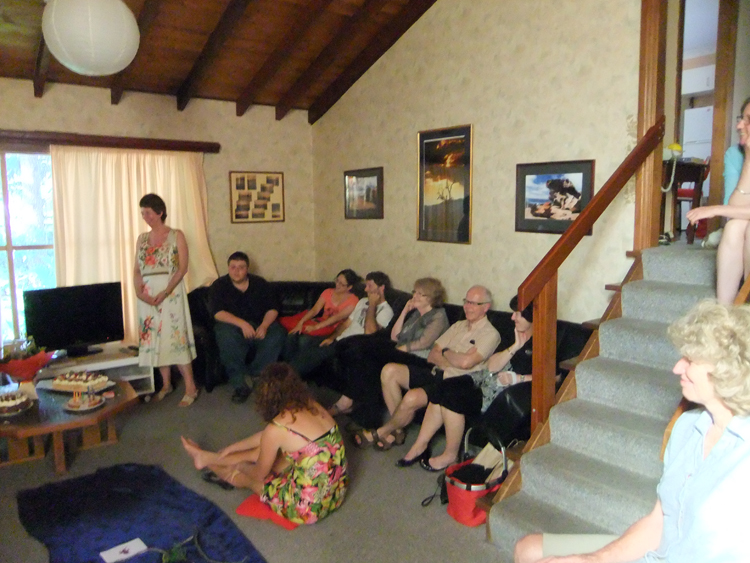 GONG
Thank You

Thanks everyone for your sharing and gifts.

Let's take a moment to look at our time capsule here and reflect on people's sharing … while we do so, we'd like to take a couple of photos as memory aids for Max and as a record of our time together if that's OK with everyone.
GONG
Reading

And now I'd like to ask Steve, a friend of P(father) and L(mother) who has known MAX since birth to share this short piece by Bryce Courtenay from A Recipe for Dreaming.
"Nature formed you with perfect feet and hands . . . . >>> waiting to flow like a river."
Reference- in our TCN-CAL Copyright Forum (NB Closed to TCN CAL Copyright licence Holders)
Thank you Steve
GONG
CAKE CUTTING & BIRTHDAY SONG
And now we come to the part of today's ceremony where we'll light the candles and cut the cake. This will be a good things too as the cake will become part of our afternoon tea after the close of our ceremony.
Speech – L(mother) re: Max and P(father)

Cake: 1 for Max is a Chocolate cake.
Cake: 2 for P(father) is sponge, jam and cream.

Speech – P(father) re: Max and L(mother)
Cake: 3 for L(mother) is gluten free.
'Happy Birthday Singing for all three'

Happy Birthday to you,
Happy Birthday to you,
Happy Birthday to you, dear Max, P(father) and L(mother).
Happy Birthday to you.
GONG
MAX'S RESPONSE & SHARING:
GONG
Wishes
Now MAX, on behalf of everyone one here, we wish you happiness with all our hearts, smiles, love and hope.
We wish you joy in the ridiculous and the sublime, in the little things and the great.
We wish you the happiness that comes from mastery of a skill.
We wish you so much, but most of all we wish you courage.
Not battle-bravery but the quiet courage that endures, survives and never loses hope. The courage that will sustain you through every darkness, the courage that will give strength to others, the courage that will turn what might seem a defeat into victory.
We have such hopes for you, MAX, not fame or riches, though they may come, but the enthusiasm to make bold choices, to learn and experiment and make and do, to weather storms, to learn from failure, to discover goodness in other people.
We wish you all the lovely things lost in modern tumult – the silences, the scents of summer days, the velvet dark, the myriad of stars, the drift of butterflies, the quiet streets.
And we thank you for scooping us up into your life, making us part of your adventure.
ANNOUNCEMENTS:

CLOSING:
Before we close I'd like to say that I've placed a copy of this ceremony here and left pages for each of you to write in this for MAX. Please share little of what you shared today along with your wishes for Max's future.
Finally I'd like to thank you all for coming today, for sharing your thoughts and experiences and taking time out to be here to share this time together.
GONG.
Time Of Your Life

Artist: Green Day Lyrics

Another turning point;
a fork stuck the road.
Refrain

It's something unpredictable
but in the end it's right.
I hope you had the time of your life.

It's something unpredictable
but in the end it's right.
I hope you had the time of your life.
LYRICS:
http://www.metrolyrics.com/time-of-your-life-lyrics-green-day.html