Memorial Rituals and Services after a Cremation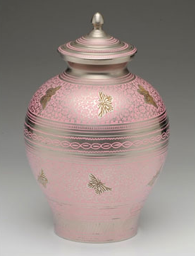 A memorial ceremony often takes place sometime after a burial or cremation, and can be held in any location.
The anniversary of a loved one's death can be a painful reminder of the family's loss. Holding a ritual or ceremony to mark the occasion can help with the grieving and healing process.
It could be a simple ritual of lighting a candle in their honour, or a holding a memorial ceremony for family and friends.
Internment of Ashes

The interment of ashes, simply means to keep the ashes in a permanent place. This is usually a burial plot, but it can be a columbarium.
Columbarium
There are some people, who while they believe in cremations, prefer to treat the ashes as a unit, rather than as many pieces of the body. In their case, the ashes of the deceased are placed in an urn or a vessel of some kind, and is placed in a niche in a mausoleum or a columbarium as a permanent memorial of the deceased, very much like a funeral plot where the body is buried.
Things to consider
Grief experts tell us that it is very important to establish a permanent memorial to help people deal with the continued cycle of loss. This is especially important to those that choose to scatter ashes. People need a place to go where they can reflect and hold onto previous memories for the years to come. This can be in a cemetery, the back yard or any other place that will be meaningful to the deceased or the survivors. The memorial does not necessarily need to be in the same place of the ash scattering. Sometimes the ash scattering location is not convenient for people to visit, such as scattering ashes at sea or scattering ashes over a favourite hunting ground.
Please give some thought and discuss specific desires on where the ash scattering ceremony will take place. A difficulty with cremation scattering of ashes can occur when the remains are disposed of in an anonymous, unmarked or public place. Access to the scattering area may be restricted for some reason in the future, undeveloped land may be developed, or other conditions may arise that could make it difficult for your survivors to visit the scattering site to remember you. What if your survivors relocate sometime in the future? Once scattered, cremated ashes cannot easily be collected back up. It is always a good idea to retain some of the ashes to keep or to scatter in a separate location in the future.
Where to place or scatter ashes:
Many choose a place to have cremation ashes scattered that is close to home, such as the garden or flowerbeds, or around a favorite tree or bush. Some even choose to scatter ashes off the deck or by the patio. A farmer might have ashes scattered over his land, and perhaps be plowed into their field and a memorial placed at the field's edge. Remember the phrase, "home is where the heart is".

Many consider scattering ashes to be more natural and it gives us a sense of freedom and oneness with nature. This is probably why outdoor settings of natural beauty are often desired such as the forest, park, playground, lake or mountain tops.
For the sportsperson, the scatterings might be appropriate on the football field, an athletic field, the golf course, hunting grounds, fishing hole, a hiking trail, a mountain or ski trail, or any other place special to the person concerned. For example, a golfer could have golf balls given to the scattering ceremony attendees with the request they take it to a tee and hit it in your memory. Or have the funeral at the golf course and make hitting the ball part of the scattering ceremony.
One of the more popular areas for scattering the ashes is the water, whether this be on the sea, in a local river, or around a favourite water hole, or even off a boat.
Over bodies of water has been a favorite, keeping in mind the concept that all life began in the sea. It is the sea in which we came, and eventually, life flows back to the sea. Many see scattering ashes over water or water burial as the fastest route to the greatest dispersal. If having cremation ashes scattered far and wide is the goal, then the sea is appropriate.
In recent years some newer methods of storage have included: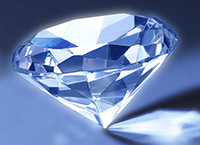 Biodegrable urns
A new sustainable bioplastic made from wastewater has inspired a biodegradable urn design called MOURN by Nienke Hoogvliet. Other products are likely in coming years.
Diamonds
Instead of storing a loved one's cremains in an urn or sprinkling them outside, a growing number of bereaved consumers are doing something more adventurous: forging the ashes into diamonds. See: From diamonds to rockets, mourning the dead has gotten high-tech
The ceremonies can be as formal or informal as you like.
Whether simple or elaborate, traditional or contemporary, a memorial ceremony or scattering ceremony is more meaningful when planned around best-loved activities, hobbies, and interests. Bringing favorite things to the gathering gives others a chance to share and remember.


Maybe you want to create a celebration type memorial ceremony with champagne, a brass band, party favors and your favorite food spread out on fine linen tablecloths? Maybe a more formal ceremony is appropriate, with more pomp and circumstance? Perhaps a head table, where close friends are seated who will deliver formal eulogies, might be more in keeping with your life and wishes?
Invitations
When the invitations for the memorial service are sent out, there could be an invitation to write a story or memory of the person and return them before the service. These fabulous tales could be complied into a booklet to be distributed on the day.
Some of the best stories could be selected and used as the foundation for the memorial ceremony.