Events
The Celebrants Network offers free and low cost ZOOM sessions to small groups of members and student members, on a range of celebrancy topics throughout the year.
Some events may also be opened to other interested celebrants and community members and these will be visible below
Member-only events can only be seen when you are logged in.


If you are a non-member celebrant, you can join here.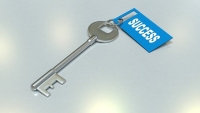 We are joined in this session by Eve White, proud Wiradjuri woman, Yaan Circle member and Director of Ngungwulah Aboriginal Corporation. Eve will lead us through a First Nations Cultural training that is specific to our role as Celebrants practising here in Australia.


Looking at the integral role of Ceremony in the healthy life of a culture that celebrates its purpose and place on this earth, will be a fundamental theme that Eve presents. The importance of Ceremony in giving meaning to our lives and establishing in us a sense of place and time, will be examined.

The first step in Connecting to this Country is proper Acknowledgement of Country and Eve will lead a heartfelt discovery process to begin or to deepen this practice with you.

Exploring and understanding our own relationship to ancestry and heritage is the lodestone of healthy respect for honouring the oldest living culture whose lands we live and practice on.


Pathways of enquiry will be provided to take you on a journey to more deeply connect to Culture, Country and Community.
A follow up session will be held in August where we will expand further on the themes covered by Eve. More information about this session will be posted in July.
| | |
| --- | --- |
| Start | 06-07-2022 7:00 pm |
| Finish | 06-07-2022 8:30 pm |
| Registration Start Date | 10-06-2022 5:00 pm |
| Capacity | 40 |
| Available place | 17 |
| Cut Off Date | 05-07-2022 5:00 pm |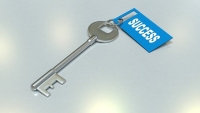 How well do you know the Marriage Act and Regulations? Test yourself with this fun quiz night. Your hosts will test your knowledge of the law around marriage in Australia. Sign on with a beverage of choice and your brain fired up! Prizes may nor may not be awarded but you will definitely refresh your memory of the legislation and enjoy some time with other celebrants.
| | |
| --- | --- |
| Start | 20-07-2022 7:00 pm |
| Finish | 20-07-2022 9:00 pm |
| Registration Start Date | 17-06-2022 3:00 pm |
| Capacity | 25 |
| Available place | 17 |
| Cut Off Date | 19-07-2022 5:00 pm |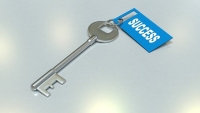 This is a follow up session to the First Nations Cultural Awareness session on 7 July 2022, presented by Ngungwulah Aboriginal Corporation.
The three pillars of Aboriginal and Torres Strait Islander life are Culture, Community and Country. Divisions between these are actually arbitrary. They are richly interwoven and all three celebrated and continually affirmed through dance, story and art that come together through ritual and ceremony.

The local understanding that we are all on a life – death – life continuum that involves moving between physical and non-physical states lends a different quality to the marking of birth, death and other life stages.


Eve will continue the journey begun in our first session with a deeper consideration of how ceremony is conducted in this country. Understanding the opportunity for drawing on the wisdom and customs of this land in order to more richly be human and to more fully engage with our chosen profession of being a Celebrant is what is intended.

The sharings in this session will help us reaffirm the essence of the word Celebrant, to celebrate the incredible journey of being a human and all its milestones. Enriching our approach to conducting ceremony by more deeply considering connection to Culture, Community and Country whilst performing ceremony can only be of benefit.


This session illuminates the incredible strength and grounded knowledge that Aboriginal and Torres Strait Island communities have to contribute to our society. Engaging with the call for voice, truth and treaty through the Uluru Statement from the Heart provides a wider context for First Nations Cultural Training such as this.
| | |
| --- | --- |
| Start | 18-08-2022 7:00 pm |
| Finish | 18-08-2022 8:30 pm |
| Registration Start Date | 01-07-2022 5:00 pm |
| Capacity | 40 |
| Available place | 34 |
| Cut Off Date | 17-08-2022 5:00 pm |