Professional Celebrant Membership
Professional Celebrant Membership JOIN

The Celebrants Network Inc welcomes all independent civil celebrants to become professional celebrant members. You only need one membership for all celebrant work even though you can specialise in marriages, funerals or family ceremonies.
If you are not a Registered Marriage Celebrant you cannot be listed as a marriage celebrant in our directory but can be listed as a funeral and/or family celebrant.
You can add a CAL Copyright Licence or CoCA* Group Insurance to your membership as you join.
• The Celebrants Network Inc is an active member of the peak celebrant body CoCA Inc.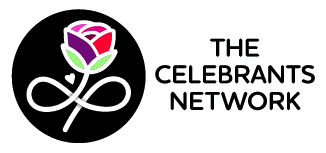 Welcome to The Celebrants Network Inc for 2021/22
JOIN NOW UNTIL 30 JUNE 2021 FOR
$100

$50!
DISCOUNTED MEMBERSHIPS:

The coupon code

TCN50

will be automatically applied at checkout for 50% off your membership and options!

Group Insurance and CAL Copyright Licence are available as additions to your membership.

Just tick the boxes on the membership form if you want these options.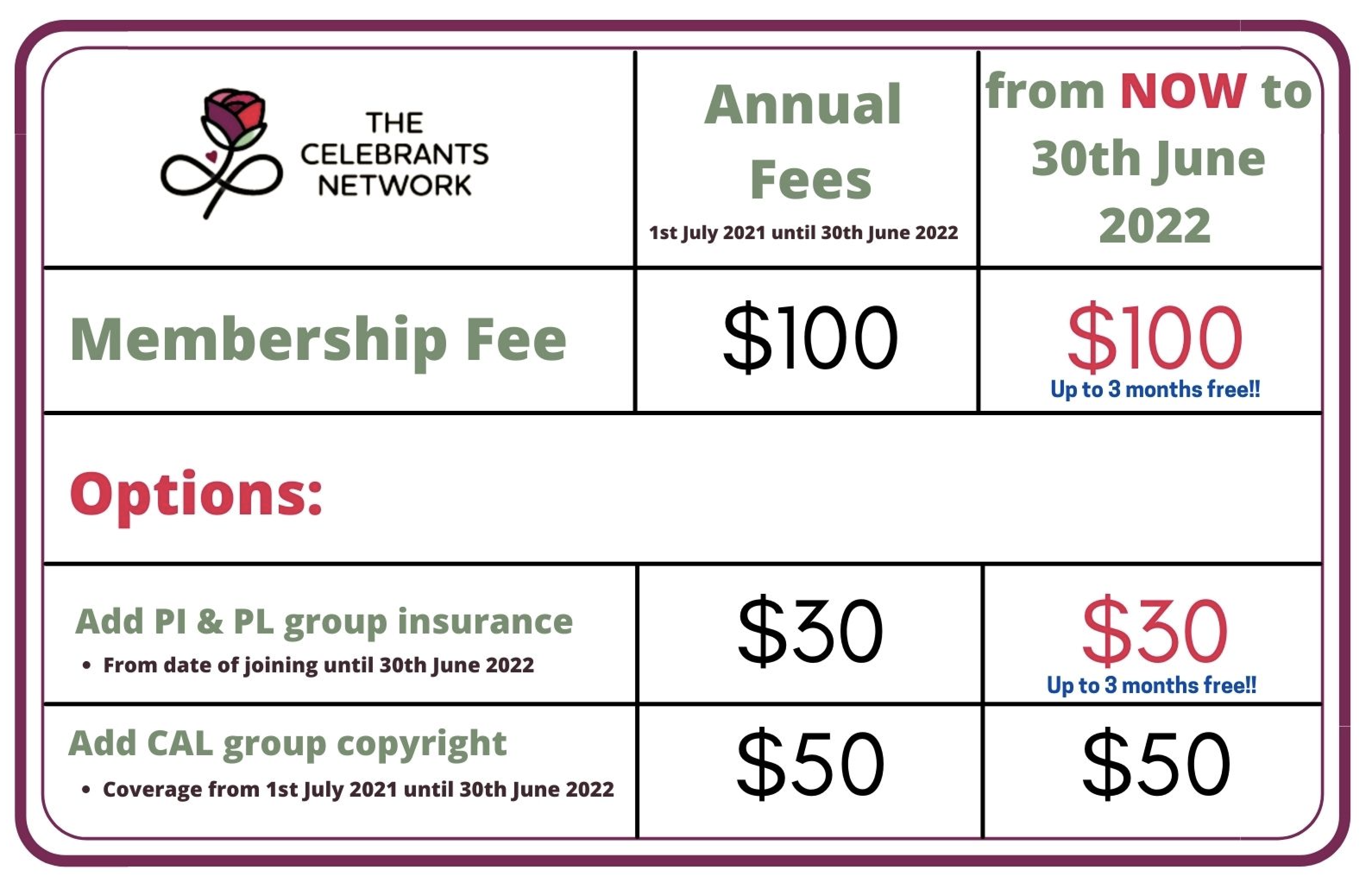 Our membership year runs from 1 July to 30 June each year. Your membership (and insurance if chosen) will take effect immediately you join.
Your group copyright licence will run from 1 July 2021 (or date joined if later than 1 July) to 30 June 2022
Check out the details and sign up as a 2021/22 member by clicking on the buttons below
If you have any questions or hit any problems with the sign up process please call or text 0434 699 415 for help to with joining or renewing with The Celebrants Network Inc.