The Celebrants Network Memberships
Membership of The Celebrants Network Inc. to 30 June 2022 - join below
What are the Benefits of The Celebrants Network Inc Membership
DISCOUNTED MEMBERSHIPS:

The coupon code

TCN50

will be automatically applied at checkout for 50% off your membership and options!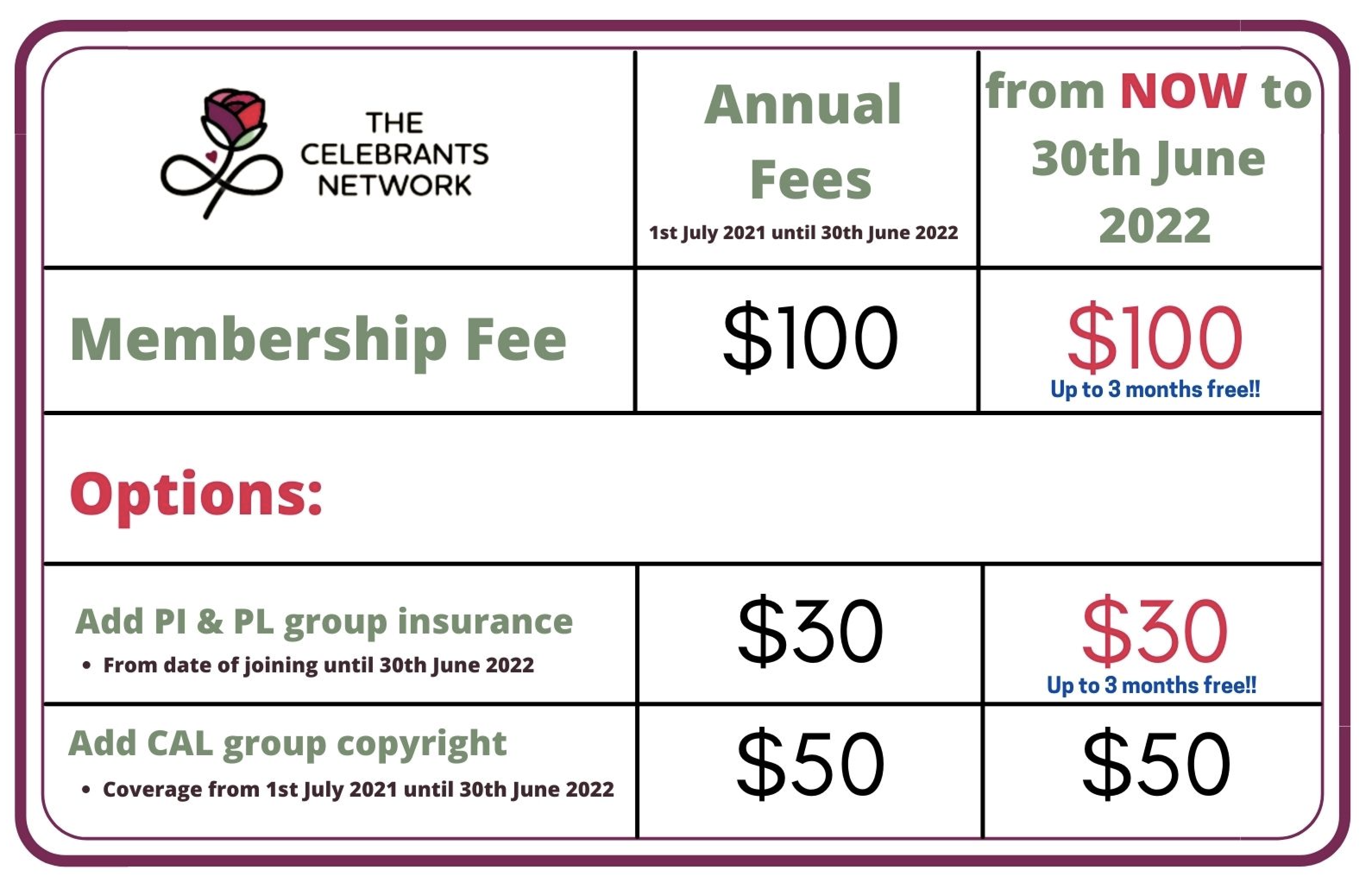 You can add a CAL copyright licence and CoCA* Group Insurance when you purchase your membership for full professional cover. Find out more about Copyright and Insurance here
Membership is for The Celebrants Network Inc which is a democratic, respectful, Australia-wide not for profit Association founded on the principles of human and civil rights.
Our Purpose is to support our members, who are practising and prospective independent civil celebrants, to be recognised throughout Australia as leading providers of creative, inclusive, meaningful ceremonies that enhance and enrich the lives of individuals and the wider community
In becoming a member of The Celebrants Network Inc you will need to agree to The Celebrants Network Inc Terms & Conditions which includes granting The Celebrant Network Inc permission to use the images and text you supply for the Directory in our social media projects eg Twitter, Facebook and Linked In.
* The Celebrants Network Inc is an active member of the peak celebrant body CoCA Inc
Join online today or call 0434 699 415 for help
Please note there are no refunds for membership cancelled before the end of the membership year.
DISCOUNTED MEMBERSHIPS:

Join before 1 July 2021 and your membership goes to 30 June 2022 - up to 3 months free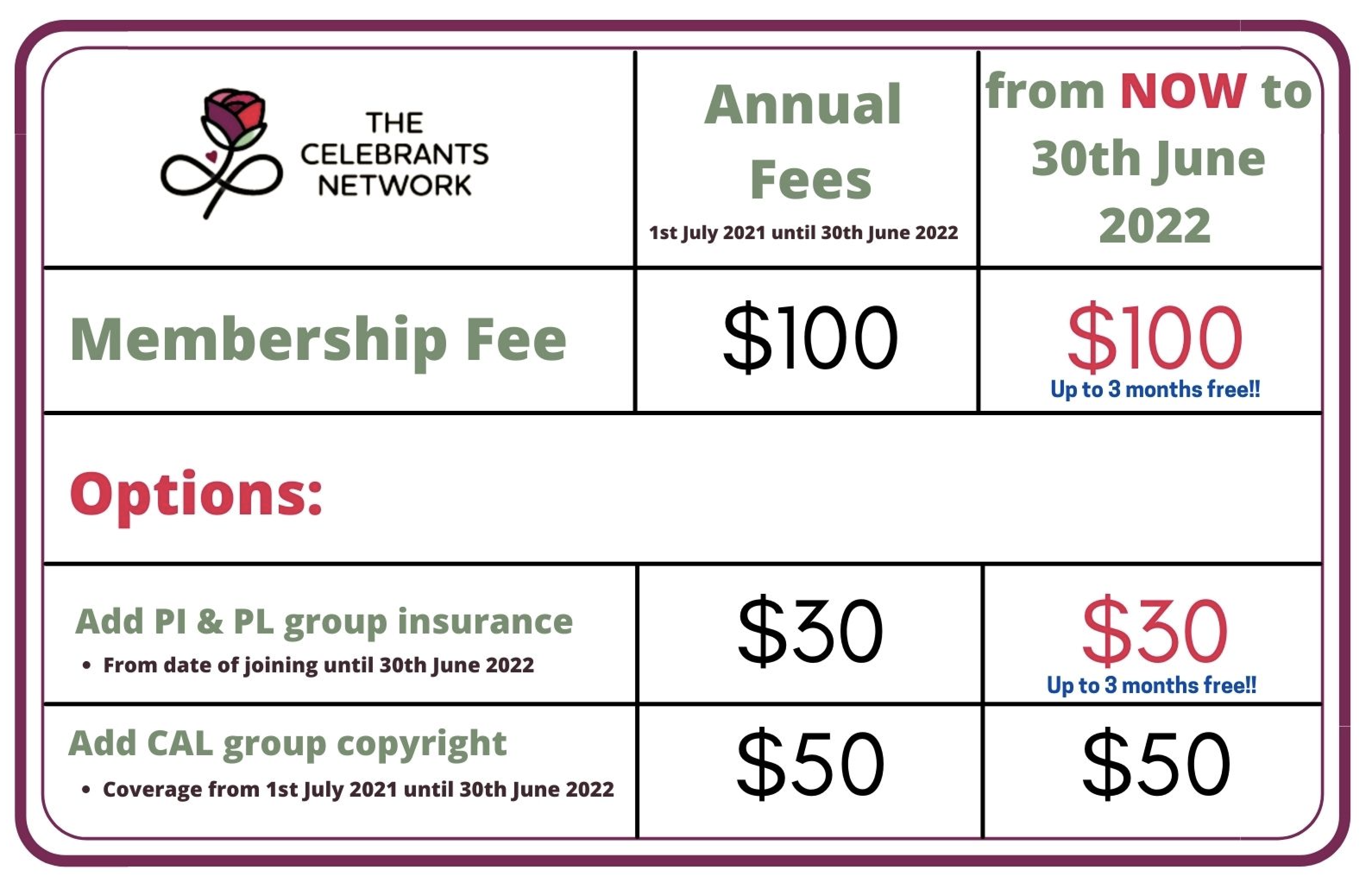 The Celebrants Network Inc welcomes all independent civil celebrants to become professional celebrant members. You only need one membership for all celebrant work even though you can specialise in marriages, funerals or family ceremonies.
If you are not a Registered Marriage Celebrant you cannot be listed as a marriage celebrant in our directory but can be listed as a funeral and/or family celebrant.
You can add a CAL Copyright Licence or CoCA* Group Insurance to your membership as you join.
• The Celebrants Network Inc is an active member of the peak celebrant body CoCA Inc.
The Celebrants Network Inc* welcomes students undertaking celebrancy courses to join and gain all the advantages of membership including access to member only information, access to our forums and newsletters and discounts on shop items as a member.
You will not have an entry in our celebrant directory until you are either a registered marriage celebrant or working as a funeral or family celebrant and approved by the Committee.
Student membership costs just $40pa.
• The Celebrants Network Inc is an active member of the peak celebrant body CoCA Inc.