Wendy Haynes
Celebrant. Author. Facilitator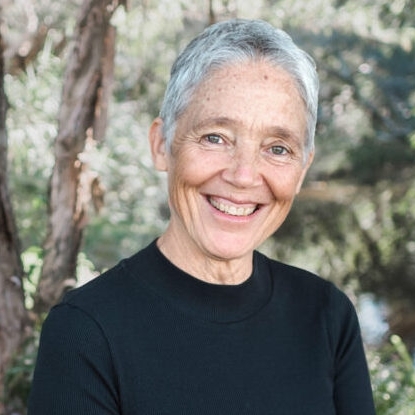 Celebrant background:
I have been a family celebrant for 26 years – weddings, namings, community funerals, intimate home funeral ceremonies, memorials, special birthday celebrations and divorce ceremonies. Since 2003, I have also provided professional development, celebrant mentoring and resources to celebrants around the world.
Why I'm a celebrant:
I was attending my partner's friends wedding in a Sydney registry office. After the registrar pronounced the couple to be married the father of the groom declared, 'Well, son, now you have a ball and chain for the rest of your life'.
While I didn't know the couple very well, I was shocked and also inspired to raise my glass and make another toast that immediately released the tension in the air. The registrar came up to me afterwards and said, 'Young lady you should become a celebrant!' and so I applied. That was in 1992! Three years later I received my authorisation to conduct weddings.
Treasured memories:
So many wonderful memories of ceremonies and couples - one ceremony that comes to mind was held in a little chapel by the beach. I woke at 4am and after getting ready arrived at the resort in the dark.
The pathway to the chapel was lined with the flickering light of small candles. The air was still and it was very quiet.
As I got closer I could hear the excited voices of family and friends gathered in the courtyard which was lit by more candles.
The ceremony was for two doctors who both volunteered overseas in AID projects so they had included a blessing and special touches that made it deeply meaningful for them.
I pronounced the couple husband and wife and we headed down to the beach in the predawn light to watch the sunrise over the ocean.
The simplicity and the beauty of their love and their ceremony really touched me.
Tips :
On the day before your wedding, schedule in times to be with family and friends. This time together is precious and especially if they have travelled from afar, they will arrive wanting to connect with you. If you have space marked out for seeing them it will make it less stressful for you, rather than feeling you have to be off doing other things.
and I'd like to say:
May you be blessed with a fabulous celebration and a long and happy marriage!
Areas serviced:
Coffs Harbour, NORTH COAST and NORTHERN RIVERS
Celebrant Town/ Suburb:
Emerald Beach