Anna Maria Wong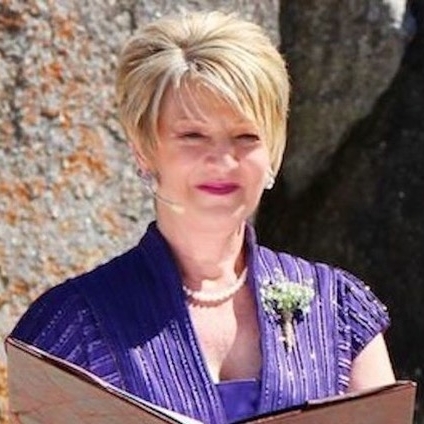 Celebrant background:
I am a mother of 3, grandmother of 3, a registered civil celebrant, trained nurse, midwife and childbirth educator. I trained as a nurse and midwife in England and moved to Singapore in 1980. There I founded my own health education centre called Birth & Beyond in 1985 and quickly became a leader in the field of childbirth education and parenting.
I spent over 24 years educating, supporting, empowering and inspiring women and their partners through pregnancy, birth and beyond in Singapore and Indonesia. Widowed in 1996, I followed my children to Melbourne in 2004 and now live in Ashburton, Victoria.
Why I'm a celebrant:
My passion for family, children and life led me to train as a Civil Celebrant in 2009. I now combine my specialist training in Childbirth Education and Parenting with Civil Celebrant services in a business that celebrates the love, passion and wonder of life's 'Moments that Matter'.
Treasured memories:
Working with such a wide spectrum of individuals; from couples who are planning their wedding day, young parents who want to bless their new baby to grieving families who want to honour and celebrate the life of their loved one is truly a privilege and honour and each one presents a treasured memory.
Tips :
Ceremonies mark life's essential moments.
They may reflect your beliefs, hopes, traditions, culture and spirituality but they must express who you are.
They should be celebrated because of who we are and with whom we share our lives.
and I'd like to say:
May you always know the joy and sense of completeness that comes from a Celebration of Life Ceremony.
Areas serviced:
Camberwell, Eastern and South Eastern Suburbs of Victoria, Dandenong Ranges, Yarra Valley
Celebrant Town/ Suburb:
Ashburton