Narelle Hocking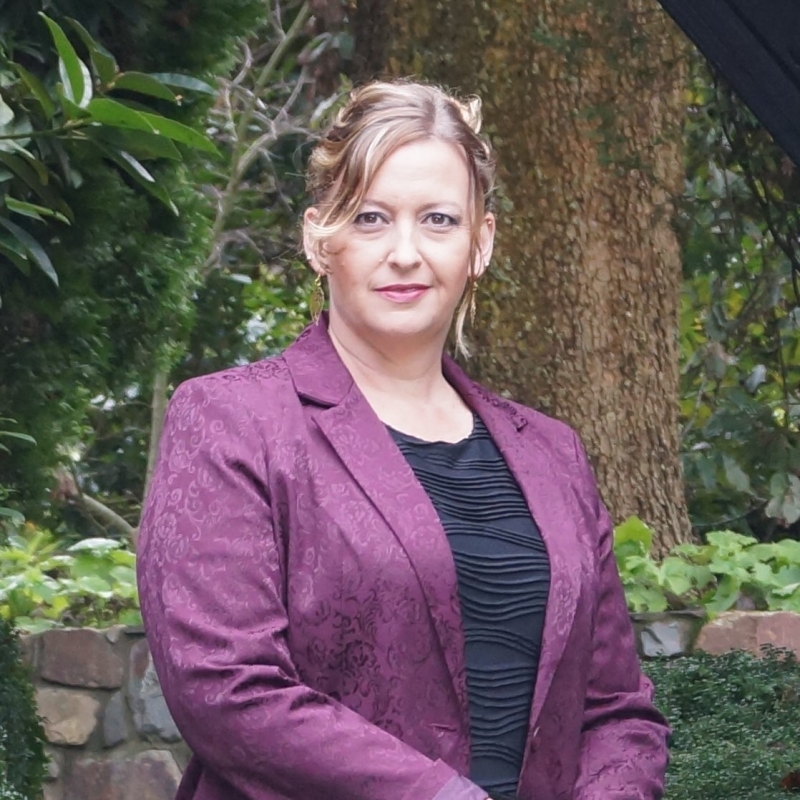 Celebrant background:
My background is in public and community services having spent many years in project management, administrative and case management roles. I have developed organisational and communicative abilities that are key skills in my role as a Celebrant.
I am a family and community-oriented person having grown up watching and participating in various celebrations, ceremonies and commemorations.

I love being a celebrant. I take the opportunity to meet couples and families and be invited into their special moments as a privilege. I honour my clients with professionalism, courtesy, and enthusiasm. I listen and help in any way I can to develop their thoughts into a ceremony that they are proud of and reflects them and the occasion.
Why I'm a celebrant:
I have been a Celebrant since January 2014 and I wonder why I didn't become a Celebrant sooner!
A ceremony can add depth to a celebration that gives a memorable event structure and character. I get pleasure from listening to stories and helping couples and families turn those memories into an experience that can be shared with their family and friends. The event can be recorded and cherished for years to come so no matter what happens in life, the smiles, the laughter, the joy of that day become a story to be remembered and valued and adds another piece to a family's collage.
Treasured memories:
My first ceremony was a very special one for some close friends...with over 240 guests! Nothing like jumping in at the deep end! Since then I have shared in intimate ceremonies with a total of 8 people including the bride and groom, and ceremonies that included a bridal party of 22. I love being able to create a ceremony that reflects the uniqueness of each of my couples.
Tips :
On your wedding day, take a few minutes alone together to embrace your excitement, to reflect on the build up during planning, to breathe, to appreciate the culmination of your ideas for your special day, and most of all, to enjoy basking in each other's love without the cameras and guests, and feel the happiness that you share as you add another chapter to your story.
and I'd like to say:
Have fun, relax and enjoy your day! You can't control everything - so don't try! Sure be organised..but the point of your wedding is about the promises you are making to your partner. About your future together. Ceremonies involve and are about people and therefore there is an element of 'risk' shall we say. The stories you will laugh about later are potentially the ones that involved something not quite right...did she just say 'awful wedded' instead of 'lawful'? o_0
Areas serviced:
Gippsland usually; all other areas by negotiation.
Celebrant Town/ Suburb:
Traralgon