Leslie Clare Ridgeway
Leslie Ridgeway Celebrant Services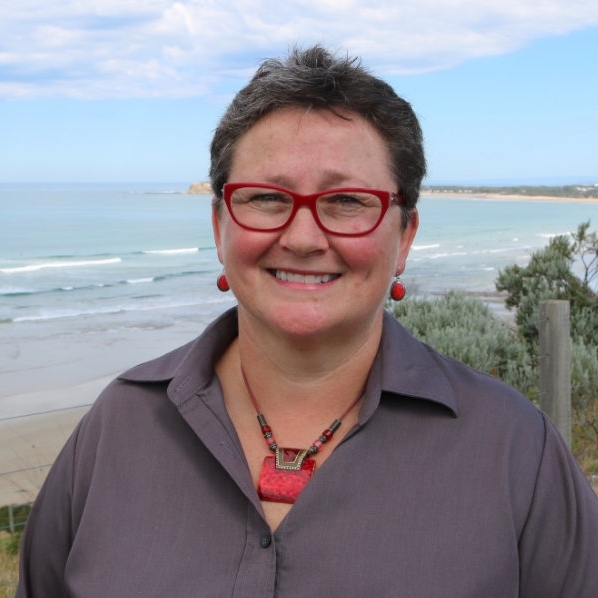 Celebrant background:
My first career path was with Victoria Police as a policewoman and later a detective. I loved my job but it was cut short when I was involved in a work related car accident sustaining serious injuries. My mantra was and is 'to make a difference'.
I had a most enjoyable 3 years completing a Bachelor of Arts Degree in Outdoor Education. I later worked as an Accreditation Consultant with The Camping Association, as well as sessional lecturing at Victoria University.

During this time, I co-owned a beautiful 132 acre 20 bed property in the Lal Lal State Forest. We had a strong environmental focus as well as catering and accommodating groups. With many groups, we conducted team and personal development programs.

In 2010, the time was right to enrol and complete my Certificate IV in Celebrancy, I did so with Victoria University in collaboration with the International College of Celebrancy. It was a fabulous 5 months of learning, study and assignments and I loved every moment of it.
Why I'm a celebrant:
The idea of being a celebrant arose when I had the property In the Lal Lal State Forest. A couple came through for a look at the place as they were planning to have a bush wedding. I thought at the time that it would be great to be able to offer a wedding package of Celebrant, Venue, Accommodation and Camping. The idea stayed with me but the timing was never right due to my workload.
Seven years later in 2010, I finally started and completed the Celebrancy course. The property was long sold, but that didn't matter. I now live in beautiful Ocean Grove in Victoria and have conducted an abundance of ceremonies throughout the Bellarine - beaches, wineries, parks, etc, as well as ceremonies all around the state.
Treasured memories:
I have so many treasured memories.
Completing the Certificate IV Certificate in Celebrancy. My very first wedding was for friends. I was so excited. Prior to the wedding I broke a bone in my foot at karate, so conducted the wedding sitting on a stool with my leg in plaster. The bride and groom signed my cast. This, nor the fire alarm screaming for 7 minutes didn't reduce the thrill of my day one little bit.
Not celebrant related, but a most treasured memory is my beautiful dog Toto. He added a whole new dimension and level of joy and happiness to my life. Toto gave me 15 unforgettable, funny and loving years.
Tips :
Your mind is like a parachute, it only works if it is open.
No matter how small a step, making a difference to others is what counts.
Areas serviced:
Geelong, Ocean Grove, Bellarine Peninsula, Surf Coast, Melbourne, Daylesford, Ballarat
Celebrant Town/ Suburb:
Ocean Grove