Melanie Lawson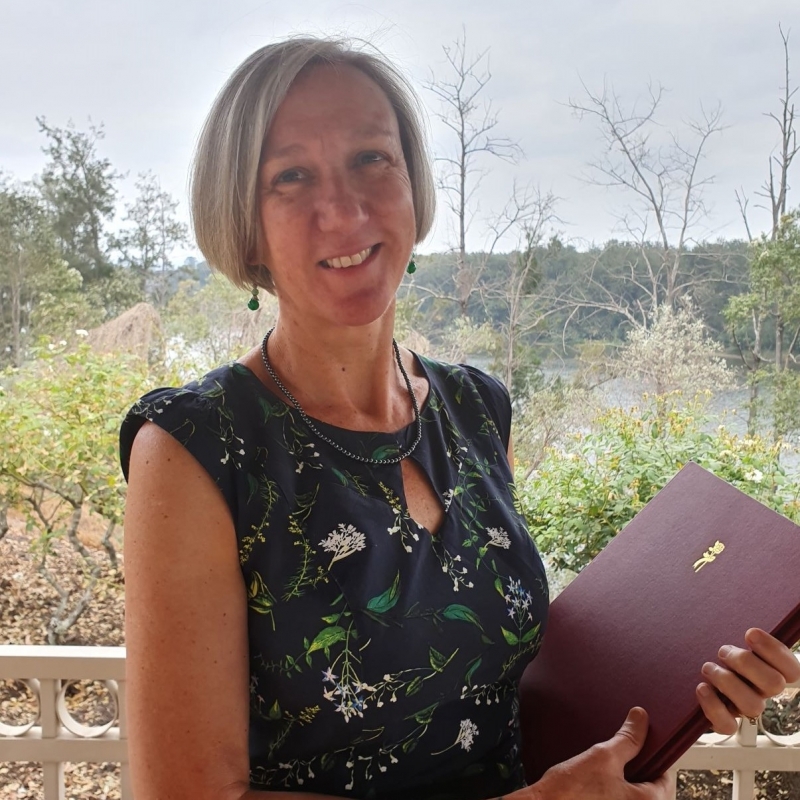 Celebrant background:
I come from a background in social work and adult education, and I am a strong advocate for social justice and human rights.
I live in Oberon in the Central West of NSW. I love to spend time with my family and feel happiest when I am outdoors.
Why I'm a celebrant:
I became a celebrant because I wanted to use my knowledge and skills in a positive way for my community. I see my role as a celebrant as working alongside people to think about, plan and take part in special ceremonies and celebrations to mark all the major events in life. I love getting to know people, planning and organising stuff and helping people achieve their dreams.
Treasured memories:
Special moments in my own family life, including marriages, the birth of children, anniversaries and birthday parties all remind me of the importance of ritual and ceremony in our community. A highlight for me was having the role of celebrant at my daughter's wedding in 2016! I also have wonderful memories of holidays in Australia and abroad. Some amazing memories include watching a volcano shoot sparks in Vanuatu and diving with seals on the South Coast of NSW.
Tips :
Be true to yourselves - when planning a ceremony or special event it is easy to get carried away or to be influenced by others. Don't be afraid to do things your way!
and I'd like to say:
Ceremonies add richness to our lives and can be part of any life event!
Areas serviced:
Central West NSW, Greater Western Sydney, Hills District Sydney, Blue Mountains NSW,
Celebrant Town/ Suburb:
Oberon