Angela Finn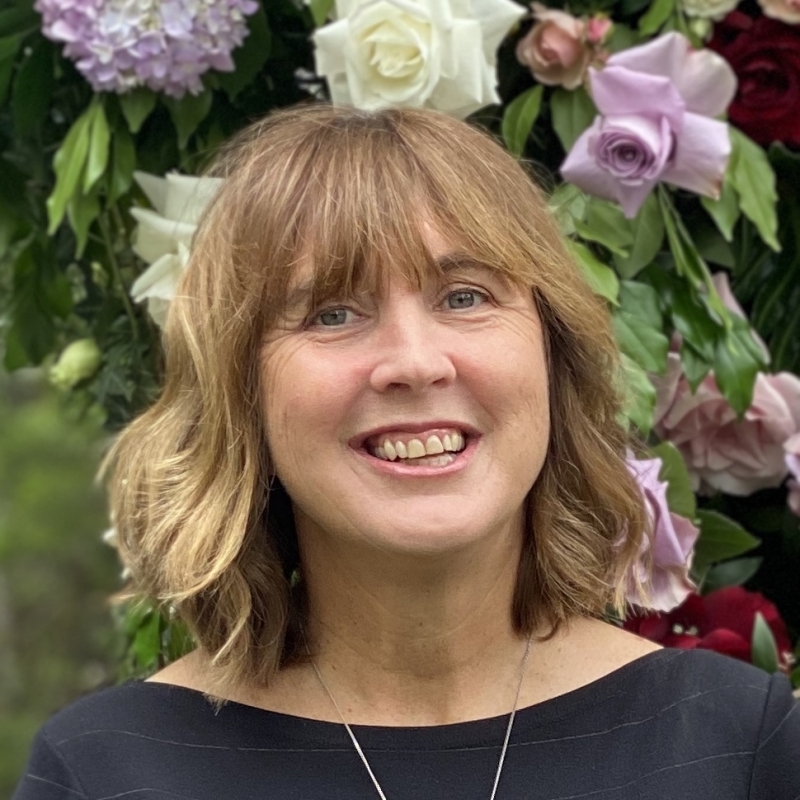 Celebrant background:
I'm Ange, adventurous, creative and passionate, with a diverse background in communication, entertainment, marketing, education and business.
As a writer and storyteller, I have a knack for listening, highlighting the sweet spots in your relationship and celebrating the uniqueness of your relationship and personality.
Why I'm a celebrant:
Because your marriage matters!
I truly believe that your marriage ceremony is a big deal. It's life-changing.
I know, because I've been married for 32 years.
So, I provide you with a marriage ceremony that celebrates the significance of the event.
A ceremony that - through the years - will make you smile and remind you just why you are married!
Treasured memories:
My wedding day in 1988 and all the wedding ceremonies I have officiated since becoming a civil marriage celebrant in 2012.
I have been on television a few times in various shows -including as a celebrant on the TV show "Married at First Sight". Whilst the wedding was not real, it was fun to be a part of, and I wrote a beautiful ceremony for the couple - Simon and Alena. Their "marriage even lasted" for a good few weeks too!
Tips :
Focus on that which is important to you.
Don't think you have to conform to society and parental expectations when it comes to your marriage ceremony.
Ask questions around traditions and why they were created - then decide if you want to include them in your ceremony
A marriage ceremony is not just a significant event for you. It is also a big deal for your family and close friends, so think about how you can make the ceremony special for them too!
and I'd like to say:
Marriage ceremonies today can be whatever form of expression you wish. If you want to break out of the confines of what a marriage ceremony should look like. And, if you want a ceremony that celebrates and supports a positive, egalitarian, inclusive, real-life approach to getting married, I'd love to help you!
Areas serviced:
Sydney City, eastern suburbs, inner west
Celebrant Town/ Suburb:
Coogee, NSW