Angela Finn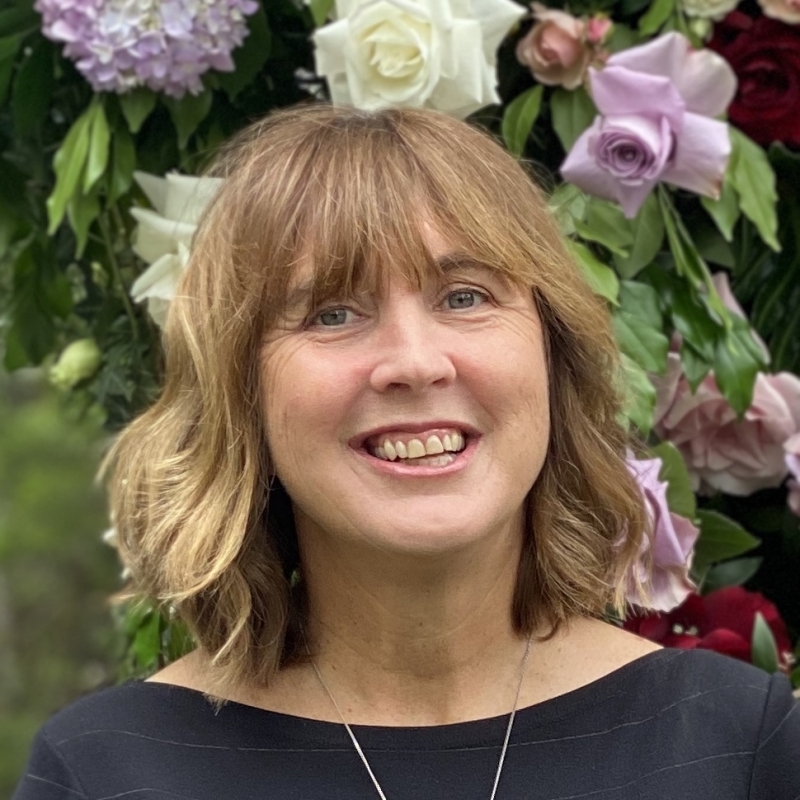 Celebrant background:
I'm Ange, creative and fun-loving, with a passion for creating marriage ceremonies with substance and grit, that are exciting and interesting.
My approach as a celebrant is to challenge the status quo. To offer diversity.
As a celebrant for 8 years, my experience and practice is well-honed. I like to collaborate with couples to design and deliver a ceremony that has a positive impact in the world, and on their marriage well into the future.
My experience and flexible style suits couples looking to deviate from typical wedding traditions to infuse equality and creativity into their marriage ceremony.
Why I'm a celebrant:
Because I believe that your marriage is a big deal!
As such, your marriage ceremony deserves to be THE BEST, so that this incredible moment in time is "seared" into your heart and mind. And will always remind you of your love and commitment.
And....believe you me - there will be times you will need to be reminded. I know, after 33 years of marriage!
When I went to marriage ceremonies where the ceremony wasn't the best - well that's when I thought "bloody hell, this is awful, the couple doesn't deserve this". So I became a celebrant! My skill-set, personality and passion makes me ideal for the role.
Treasured memories:
Gee, for me, treasured memories occur when "magic" happens. It might be the connection I feel when meeting a couple, or watching how they interact, or working together to create something unique and true to them.
The treasured memories sometimes come from the saying of the vows, or in the beauty of the ceremony location, the vibe from the guests, the music, the fun and spontaneity that comes the moment. It's all great fun...and beautiful.
I have been on television a few times in various shows -including as a celebrant on the TV show "Married at First Sight". Whilst the wedding was not real, it was fun to be a part of, and I wrote a beautiful ceremony for the couple - Simon and Alena. Their "marriage even lasted" for a good few weeks too!
Tips :
Focus on that which is important to you.
Don't think you have to conform to society and parental expectations when it comes to your marriage ceremony.
Ask questions around traditions and why they were created - then decide if you want to include them in your ceremony
A marriage ceremony is not just a significant event for you. It is also a big deal for your family and close friends, so think about how you can make the ceremony special for them too!
and I'd like to say:
Marriage ceremonies today can be whatever form of expression you wish. If you want to break out of the confines of what a marriage ceremony should look like. And, if you want a ceremony that celebrates and supports a positive, egalitarian, inclusive, real-life approach to getting married, I'd love to help you!
Areas serviced:
Sydney City, eastern suburbs, inner west
Celebrant Town/ Suburb:
Coogee, NSW