Susan New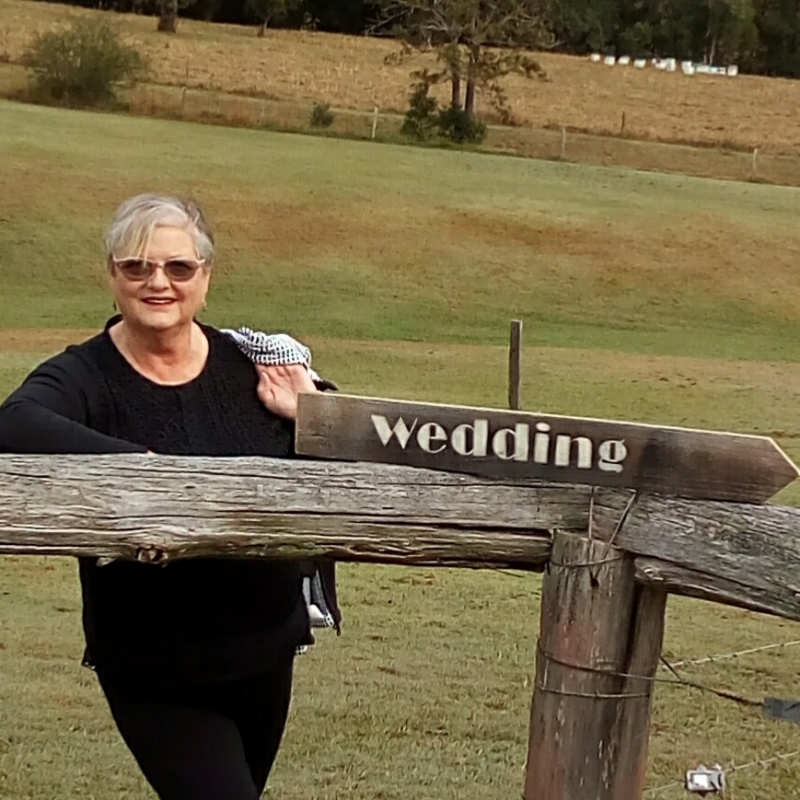 Celebrant background:
First and foremost I am devoted to my family and friends. Being in my third year of being a celebrant I have a number of events such as weddings, memorials, baby naming and renewing of vows to my credit. In addition to my experiences as a celebrant I have extensive experience speaking at seminars, chairing meetings, and public speaking at large venues.
My skill set is in customer service, communications, legislation, documentation and forms, and problem solving. Previously I have held the position of Care Choices Advisor in a large international organisation and a Customer Relationship Specialist in a local organisation.

I have a good standing in the community, being a Justice of the Peace for the past 20 years. My main areas of education include Certificate IV in Celebrancy, Diploma of Marketing Management, Accounting Certificate IV and Front Line Management Certificate IV.
Why I'm a celebrant:
I am a people person. I love life and I am extremely happy to be given the opportunity to be a celebrant. I appreciate the celebrations and life events that bring family and friends together. I feel that recognition is an integral part of our lifestyle, whether it be a vow of love, a commitment, a name, or a celebration of life, I want to be a part of that event.
Ultimately I wish to offer a professional service that people can look back upon with the fondest of memories.
I have a lot to offer in my skills and abilities and for quite some time it was my dream to become a celebrant. I feel very comfortable with people, and I have a relaxed, friendly, confident, and easy going nature which only attributes to my decision to become a celebrant.
Treasured memories:
My treasured memories are:-
my marriage, the birth of my children and grandchildren, my husband's university graduation, my son's university graduation, my grandchildren's first day of school, the 21st birthdays of myself, husband and children, my 25th wedding anniversary, my parents 60th wedding anniversary, my 60th birthday, the funerals of my husband and my father as well as both of my grandmothers, the adoption of my little puppy, "Biscuit". My extensive travels throughout the world, especially a few with my mother.
Tips :
Regardless of what may happen, remain calm,it's infectious!
Areas serviced:
Newcastle, HUNTER Valley and Port Stephens, Gosford, Wyong and CENTRAL COAST
Celebrant Town/ Suburb:
Tarro