BUY NOW from the TCN Celebrant Shop - PRO-RATA Rates apply.

Using Credit Card through our secure E-way Gateway
OR
Direct deposit
Group Copyright Licence is now available at $55 for TCN Members
enabling you to use copyrighted material in your ceremonies
PLUS Digital options such as
holding poetry and prose in your computer
making sample ceremony workbooks
emailing samples to your couples
making memento copies of the ceremony and
providing a poem/ prose for a reader to use, or
even printing the program with a piece of prose on it.
This Copyright Licence also covers you for
exchange poetry and prose in our web-base special forum that is set up for that purpose.
the printing of lyrics as above, but not the music,
online sharing of copyrighted materials such as poetry and prose, unless the works are not covered by the CAL Licence.To this end, the TCN has a separate closed forum for only Group Policy holders to share and only share poetry, prose and other copyrighted material to aid in their ceremonial work on a special TCN-CAL Forum here.


CAL Copyright celebrants licence overview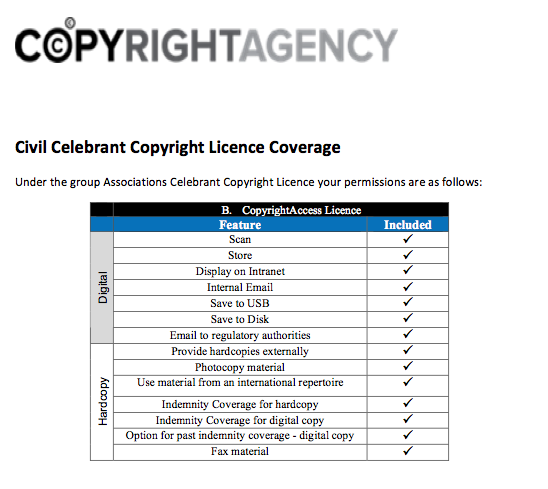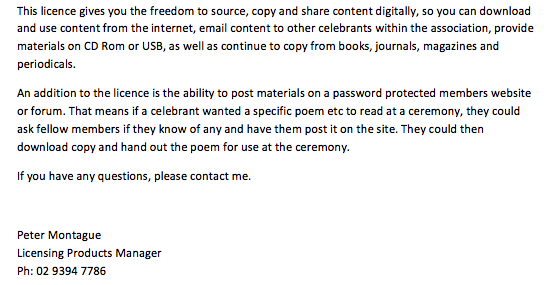 DOWNLOAD this information
as a PDF