If you want to
change your email
change your username
change your password
add to or edit your other information

Note:
Do not change your Real Name or we will have no way of matching you to your orders or directory entires etc.
Login


Click Members (or Celebrants if you are not a TCN member)


Click Membership Details under Site Users on the right hand side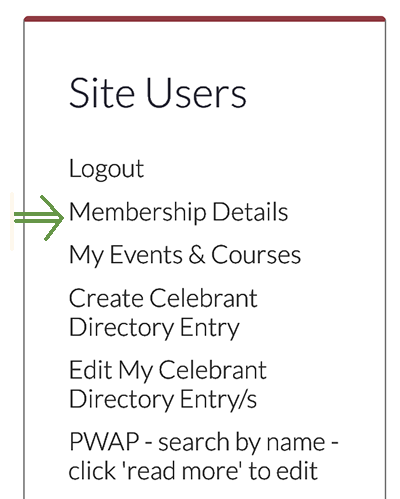 NOTE: Your User Profile will be displayed
4. Edit items required here - to update your Password here abd other Contact Information etc.

5. Click Update.

NOTE: Here you can see your Membership/ (My Subscription and Subscription History by clicking the appropriate tab next to the My Profile tab at the top..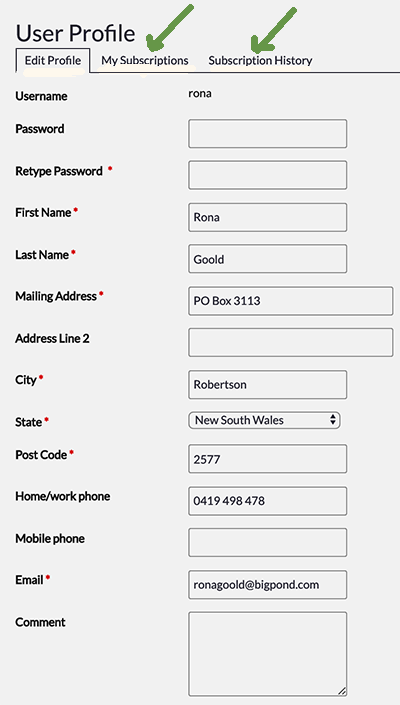 Please contact us if you need any assistance