1. Click BLOG
2. Click "Subscribe to Blog" EMAIL icon

This box will appear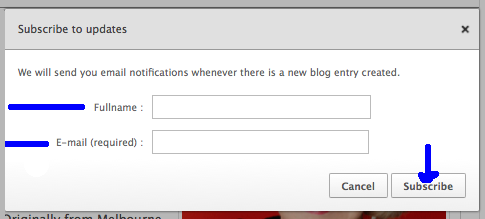 Complete your details
Click Subscribe
OR
2. Click "Receive our weekly blog by enail"

This box will appear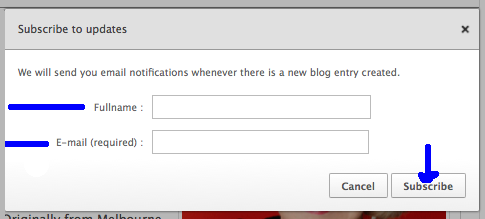 Complete your details
Click Subscribe
Then ALL Done.

Every time our ASKACELEBRANT - TCN Blog is posted . . .
the TCN website front page is updated
our TCN Facebook Page is updated
our TCN Twitter account is updated
Each time you click a Blog Link
a hit is recorded in our Web Statistics.
ALL these actions help our TCN website to be ranked higher by Google
Help us to help you be found !
Subscribe and click through
Send us a Blog topic or Blog